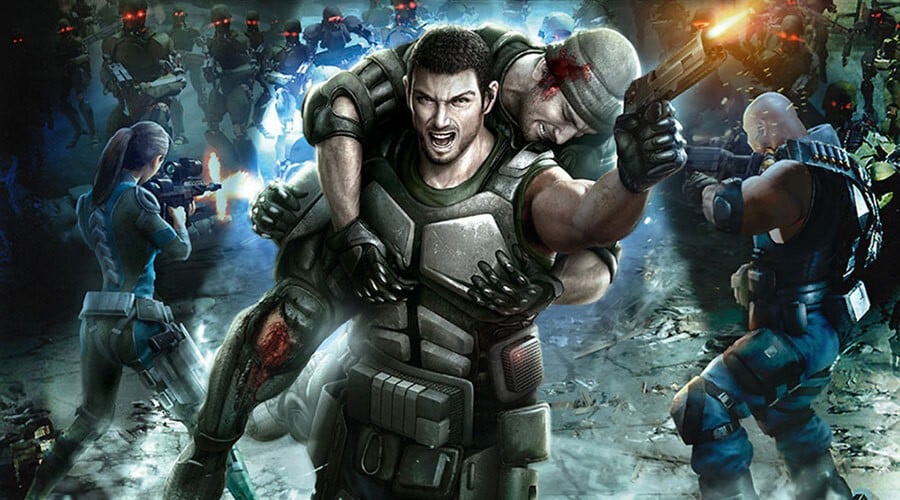 Binary Domain was an incredible third-person shooter on the Xbox 360. It was way ahead of its time with truly satisfying combat, as robots shattered to pieces from your firepower. Almost ten years after its release, the Yakuza series' producer has said he would love to remaster the game.
Speaking to French publication GameBlog, Daisuke Sato spoke about working at Ryu Ga Gotoku Studio (the team behind Binary Domain and Yakuza), and if there was any possibility the game could reappear on Xbox Series X|S. Sato explained that this was a remaster he "would really like to make" with some "changes".
"Personally, I would really like to make sure that yes (laughs). But if possible, I'd like to make some changes that I couldn't make at the time and maybe even redo some parts of the game."
Sato also spoke about how players are enjoying the Yakuza series being on Xbox now. While he doesn't have detailed analytics of how each title is doing, he mentioned how he's heard that people seem to like Yakuza 0 the most.
It would be great if it ever came to Xbox Series X|S. It never got made backwards compatible, which is an absolute crime, but it's gained a cult following over the years who would love to see it brought back to life - us included.
Would you like to see Binary Domain come back with a remaster? Let us know in the comments below.
[source gameblog.fr]