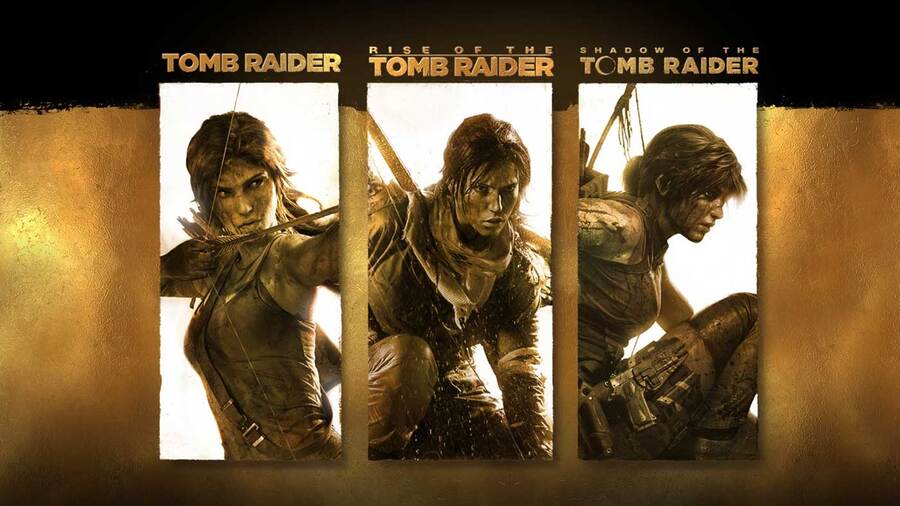 Lara Croft seems to be making a reappearance on Xbox later this month, as a new bundle of the trilogy has been spotted on the Microsoft Store. The game has a release date slated for March 18 and contains all three games from the reboot trilogy. But it appears to strictly be limited to an Xbox One version, with no Xbox Series X|S enhancements listed.
Tomb Raider: Definitive Survivor Trilogy (as spotted by Video Games Chronicle), has since had its store listing removed, but is said to contain Tomb Raider: Definitive Edition, Rise of the Tomb Raider, and Shadow of the Tomb Raider. It seems like a perfect opportunity to enhance them for a new generation, but no word in the listing seems to suggest that's the case.
"Tomb Raider: Definitive Survivor Trilogy is the complete edition of the award-winning Tomb Raider origin games. With all the definitive edition content from each game, this Trilogy promises dozens of hours of breathtaking exploration, challenging puzzle-solving, and survival combat with Lara as she becomes the Tomb Raider she was destined to become."
As it stands, all three games are available through backwards compatibility, so the new bundle will be great for players new to the series who want to see what the fuss is all about. All entries are fantastic rollercoaster thrill rides, with a healthy amount of action and exploration, so it's a great time to dive in and see what the fuss us about.
Will you be picking up Tomb Raider: Definitive Survivor Trilogy? Let us know in the comments below.
[source videogameschronicle.com]