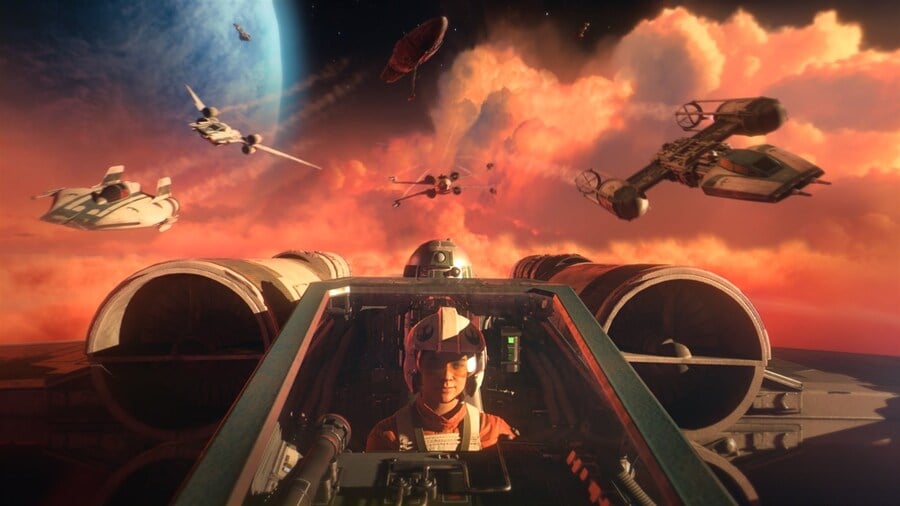 The announcement of the Lucasfilm Games brand coupled with new Star Wars and Indiana Jones games from Ubisoft and Bethesda respectively has raised some questions about whether EA will continue to make Star Wars games going forward, but according to Lucasfilm Games VP Douglas Reilly, that is very much the case.
In an interview on the Star Wars website, Reilly confirmed that EA has multiple Star Wars related projects currently in the works, and that Lucasfilm Games' relationship with the developer "has never been stronger".
"We're really proud of the games we have created with EA. We will continue working with them and our relationship has never been stronger. While we may not have a lot of details to share at the moment, we've got a number of projects underway with the talented teams at EA."
EA has been making Star Wars games as part of a partnership with Disney and Lucasfilm since 2013, leading to the likes of Star Wars Battlefront, Star Wars: Squadrons and Star Wars Jedi: Fallen Order, but as Disney exec Sean Shoptaw told Wired, while the partnership remains strong, it doesn't need to be an exclusive one.
"EA has been and will continue to be a very strategic and important partner for us now and going forward. But we did feel like there's room for others."
What are your thoughts on this? Let us know down in the comments below.
[source starwars.com, via wired.com]