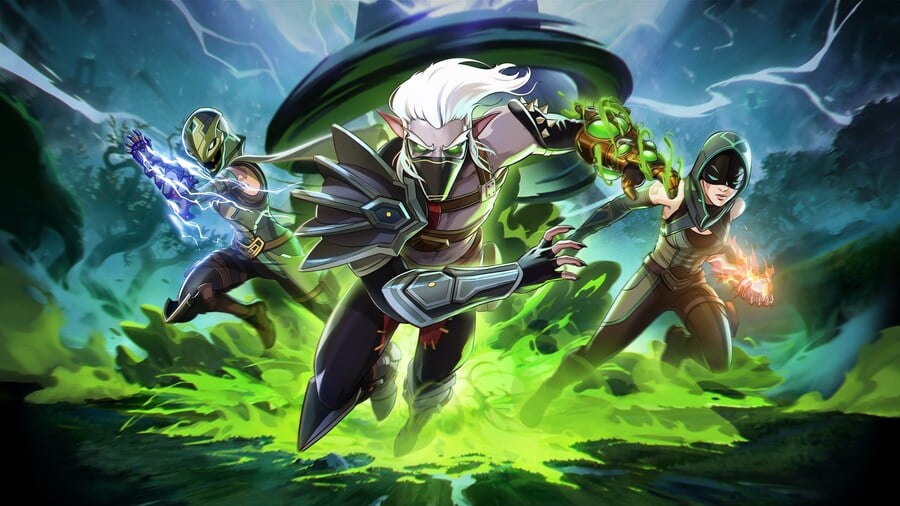 Update (Wed 23rd Dec, 2020 16:00 GMT): Another selection of Xbox Game Pass Ultimate Perks have been added over the past couple of weeks, which we've now included in the original list below.
---
Original story: (Wed 2nd Dec, 2020 12:30 GMT): Microsoft has formally unveiled the latest batch of Xbox Game Pass Ultimate Perks that are currently live on console and PC, which adds up to passes and bundles for two games, and the return of 3 months of Discord Nitro!
Here's what you're able to get your hands on now / this December:
---
Make sure to claim this Perk before it leaves on December 4! Tag in withThe New Day. Grab character skins for Big E, Kofi Kingston, and Xavier Woods in addition to a weapon skin set and other extras.
Did you miss out on claiming your Discord Nitro Perk earlier this year? Well, we have you covered. Starting December 2, new to Nitro members can enjoy 3 months of an enhanced Discord experience normally at $9.99 a month. Take advantage of features like custom and animated emojis anywhere, animated avatars, 2 Server Boosts a month, custom profile badge, and more.
TMNT x Smite starts now. Get 3,000 Battle Pass Points, instant access to Loki, Mercury, Osiris, Sun Wukong and their Voice Packs, and a Daily Deal Token.
---
(10) Triboosts+100% - boosts meseta, EXP & rare drop rates by 100%; (5) Half Scape Dolls - revive to half health instead of returning to your ship; (5) Casino Coin Passes - each worth 100-500 Casino Coins.
Included in this Perk: Empty T-Shirt, Emotes 308: Ski, Onion Hair, Emperappy Chain, Tokyo Bonus Key: Gold x3, The Malevolent Void Trigger, Triboost +100% x5.
Enhance your Chapter progression with reputation bonuses, rewards, gold, more quests and exclusive cosmetics with this Chapter 1: The Spellstorm Pass!
Are you prepared to take control of the battlefield? Help aide your fight to become the undisputed hero of war and download the Legend of War Pack. This bundle features three Premium tanks from different nations, a full week of premium time, and loads of gold to use on consumables, ammo, and more.
Nürnberg and Yūbari are nimble light cruisers with solid main battery and torpedo armaments for their tiers! Prepare for the holidays with this pair of ships, a week of Premium Account, and some loot!
---
All of these can be claimed on Xbox One or the Xbox app for Windows 10 (some aren't live just yet), and don't forget that previous Perks are still available such as 30 days of Disney+, the Dead by Daylight Curtain Call Bundle, a PUBG Flower Child pack and more.
Interested in any of these? Let us know what you'll be redeeming in the comments below.