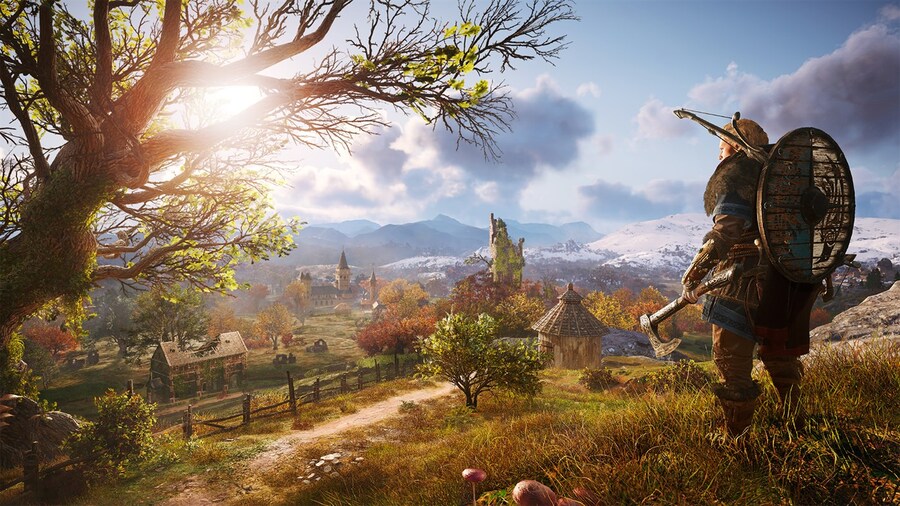 You might remember there was a bit of controversy when Assassin's Creed Odyssey included an option to boost XP with real money back in 2018, and Assassin's Creed Valhalla is now doing the same thing post-launch.
Introduced with the latest update, the 'Permanent XP Boost' gives you 50% more experience across all save games, reducing the grind involved. It costs the equivalent of about $10, or can be bought for $15 including a money boost.
Here's what Ubisoft had to say about it in response to Game Informer:
"As more and more post-launch content becomes available, we want to give the option to players to advance their progression. Utilities allow players who lack the time to fully explore the world of Assassin's Creed Valhalla to be able to acquire the game's best gear, as well as other items, by accelerating their progress. For instance, these players can purchase maps that uncover some interesting locations in the world, but would still have to visit and play them to get their rewards."
As you might expect, this has already generated quite a bit of discussion and debate in the gaming community, with some suggesting it's a sneaky way of adding in microtransactions after reviewers have already scored the game, and others defending it as a worthwhile optional add-on for a purely single-player experience.
However, it should be noted that Ubisoft reportedly hasn't changed the rate of XP gain for the base game in any fashion, so you shouldn't find that you need to spend money in order to have a satisfying experience.
So, how do you feel about this addition? Give us your thoughts down in the comments below.