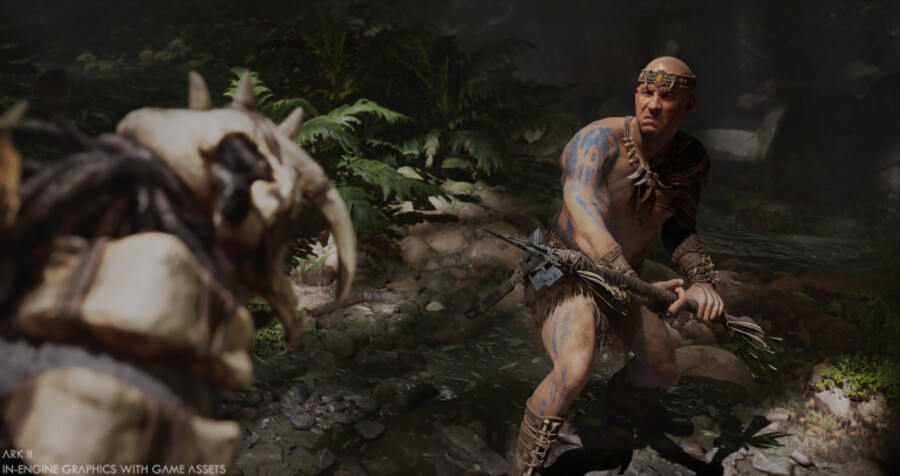 It was announced back at The Game Awards last week that Ark II would be coming to Xbox Series X and Xbox Series S as a console (launch) exclusive, and the big news was that Hollywood star Vin Diesel would be playing a major role.
In a recent post on Xbox Wire, Vin Diesel's part in the game was revealed to be even bigger than we initially thought - he's not only acting in it, but also serving as executive producer - and he's a "massive fan of the franchise".
"Ark II will also feature Vin Diesel as a hero character, Santiago, who will also be a crossover character in the upcoming "Ark: The Animated Series." While Vin Diesel will lend his acting talents to Ark II, he is also a massive fan of the franchise, now serving as an executive producer on the game's sequel and having logged over 1,000 hours in Ark: Survival Evolved."
We still don't know too much about the sequel to the 2015 game as of yet, but it's described as a "next-generation sandbox survival experience", and more information will reportedly be shared in the near future.
"Now with Ark II, players will be thrust into a brutal new world of primitive survival against both beast and man, facing down the ever-present threats of hyper-realistic intelligent dinosaurs, aggressive alien fauna, and the exotic environments of an unearthly planet. Survivors will continue Ark's dramatic eons-spanning story of humankind's evolution, in this next-generation sandbox survival experience."
Looking forward to this one? Give us your thoughts down in the comments below.
[source news.xbox.com]