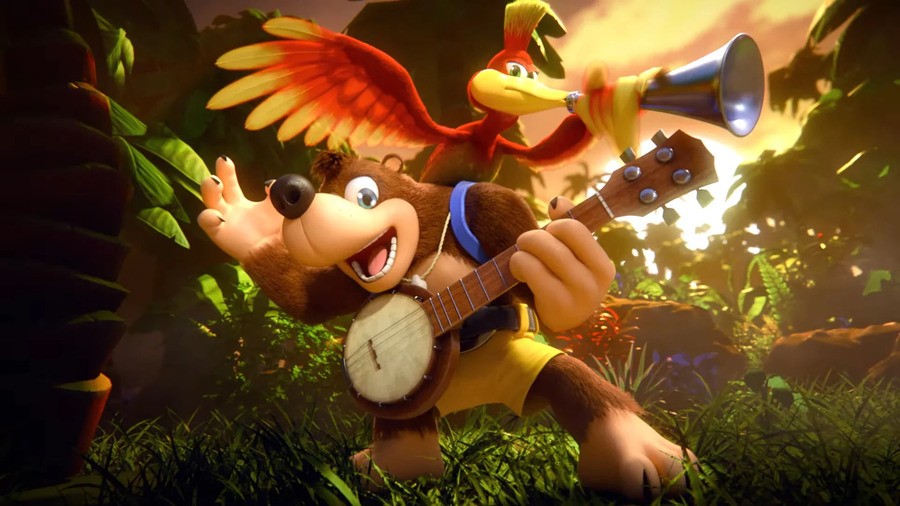 The Xbox community has been holding onto hope over the years that the Microsoft owned Banjo-Kazooie might eventually make a comeback in some form, but Xbox studio Double Fine has distanced itself from taking the hotseat.
Speaking to IGN, founder Tim Schafer explained that he'd seen speculation that his studio might be in line to create a new Banjo-Kazooie game, but suggested the game's original creators Rare would be a much better fit.
"It's interesting to think about [playing with a Microsoft IP], but I feel like that wouldn't be the best use of Double Fine because I think our whole thing is [about] making stuff up.

People somehow got in their heads that we should do a Banjo-Kazooie game. Why should Double Fine make Banjo-Kazooie? You heard about this company called Rare? Because I think they're still around!"
Schafer went on to nevertheless state that it was "nice that people think about us when they think about that game", but that he instead wanted to "make something new that people like just as much".
"I really like that game, and if they think of Double Fine when they think of brightly coloured platformers that are a joy to experience, then that's great they think of us. But we also like to, you know... we'll make up something new that people like just as much."
Do you think Double Fine would be a good fit for Banjo-Kazooie? Give us your thoughts below.
[source youtube.com]