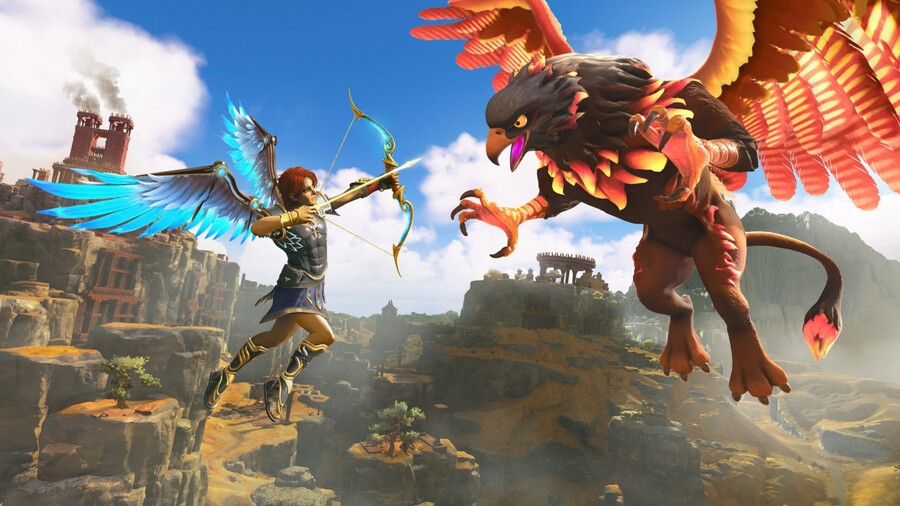 The absolutely fantastic Immortals Fenyx Rising is already on sale over at Amazon UK and is a great imitation of the Breath of the Wild formula. We loved it here at Pure Xbox, saying it had "some brilliantly designed puzzles, flashy, satisfying combat and a huge world full of secrets, treasures and Ancient Greek mythology to discover."
It's currently available for £29.99 at GAME and £33.99 at Amazon for the Limited Edition, which comes bundled with The Orion's Blessed weapons pack as additional content. The Gold Edition is also on sale which comes packed with the season pass and has a whopping £25 knocked off the retail price at £59.99. Bargain!
Not only that, but Watch Dogs: Legion has jumped down to £32.99 or £33.99 for the Limited Edition with three new masks, and Assassin's Creed Valhalla also joins the sale at £39.99 for both editions, the Limited Edition coming bundled with the berserker settlement pack, the Hati wolf mount and a set of runes.
Definitely all worth grabbing if you're looking for a last minute Christmas gift... for yourself.
Are you planning to pick up any of these deals? Let us know down in the comments below.
[source amazon.co.uk, via amazon.co.uk]