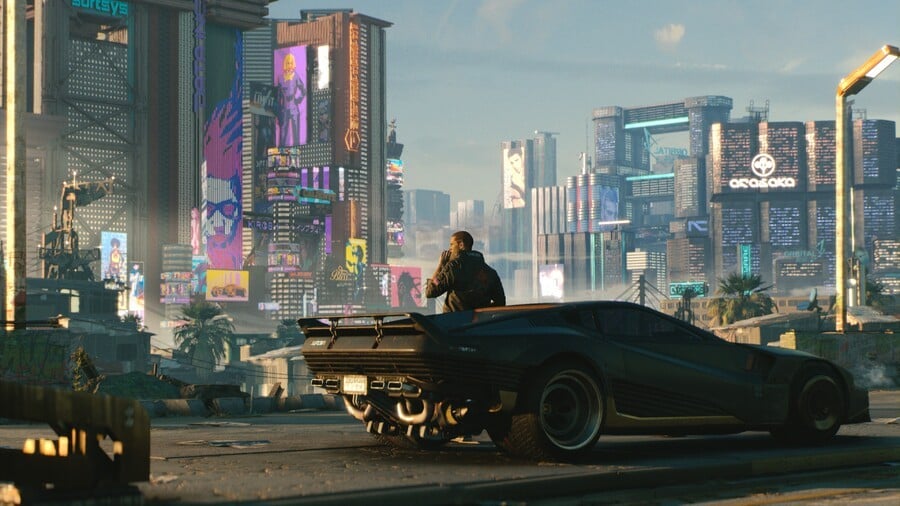 While the next-gen version of Cyberpunk 2077 isn't scheduled until next year, it appears a performance mode resides within the current-gen version of the game, as discovered by one Xbox owner.
With any huge release, copies tend to go into the wild days before release, and with Cyberpunk 2077 a few mere days away, lucky gamers are beginning to get their hands on the highly anticipated title.
According to Reddit user DanXcel, an image of the game's options shows a toggle for "Frame Rate Mode", which the user has selected to be "Performance". While it's unclear what system DanXcel is playing on, the user stated that they are "hoping for a locked 60FPS on Series X".
"Update 1: I CANNOT confirm what frame rate either mode is running on. The performance mode seems MUCH smoother so I'm hoping for a locked 60FPS on Series X. Also, I received an update for the game today but I CANNOT confirm if that was the day one patch or not. Currently the game is on v1.0.0.5."
They added that Cyberpunk 2077 defaulted to performance mode upon booting up, but did reiterate that things may change after the day one patch. Through their personal experience, it's said that performance mode runs better than resolution mode, running at a stable 60FPS with "occasional dips". While the resolution is slightly reduced, they said it "doesn't suffer enough to justify playing this game at 30FPS."
"I prefer performance mode. The game runs at 60fps with occasional dips (again pre day 1 patch). Resolution takes a hit but overall image quality doesn't suffer enough to justify playing this game at 30fps in my opinion. You can notice the difference but after 30 minutes of playing your eyes get used to it. We're not talking 1080p here."
Another Reddit user also claimed to have the game and was using performance mode, however no evidence was provided. There's no official word on what graphical options Xbox users will be getting with Cyberpunk 2077, but we'll keep you updated as soon as we know - it shouldn't be long now!
Would you like Cyberpunk 2077 to have a frame rate options? What would you use? Let us know in the comments below.
[source reddit.com]