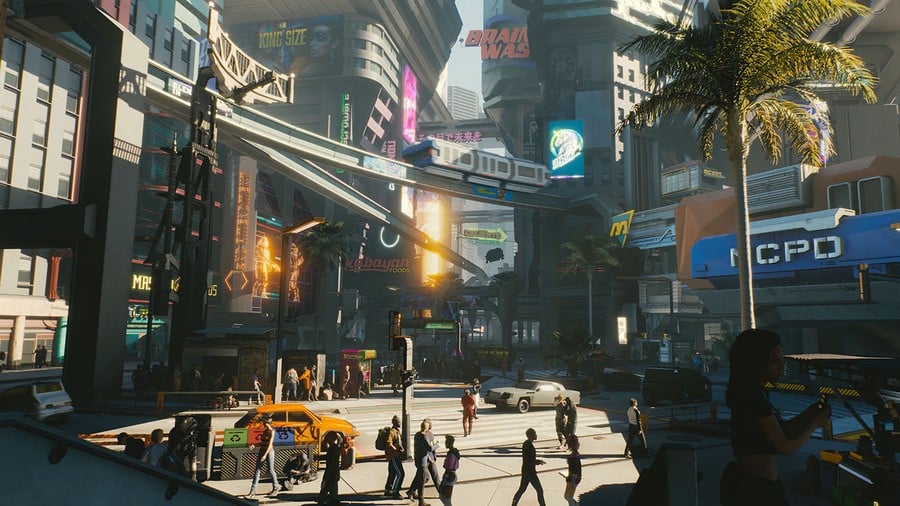 CD Projekt Red's Cyberpunk 2077 has got off to a pretty calamitous start with reports of bugs and poor performance on last-gen consoles, and various staff at the studio have allegedly grown hostile as a result.
According to Bloomberg, "frustrated and angry" staff fired questions at management during an internal video meeting earlier this week, with topics centring around the company's reputation, Cyberpunk 2077's unrealistic deadlines, and the constant overtime that has been required of staff leading up to the game's release.
"One employee asked the board why it had said in January that the game was 'complete and playable' when that wasn't true, to which the board answered that it would take responsibility. Another developer asked whether CD Projekt's directors felt it was hypocritical to make a game about corporate exploitation while expecting that their employees work overtime. The response was vague and noncommital."
CD Projekt Red reportedly refused to comment on the meeting when questioned, and it's worth noting that it apparently took place this past Thursday - before PlayStation decided to temporarily remove the game from its digital store.
Bloomberg signs off its report by noting that several current and former staff who have worked on Cyberpunk 2077 have all pointed to "unrealistic deadlines" as the reason the game was delayed so many times this past year, and that "it was clear to many of the developers that they needed more time."
What do you make of this? Give us your thoughts down in the comments below.
[source bloomberg.com]