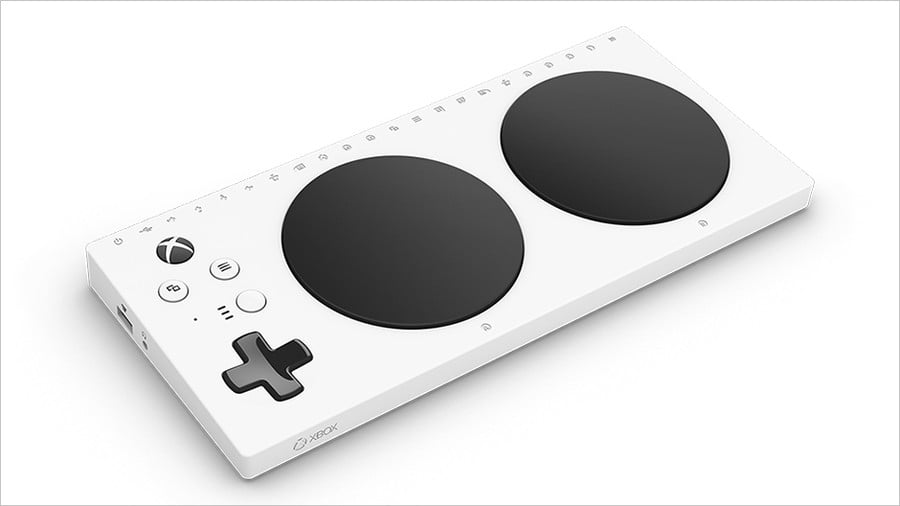 The Xbox Adaptive Controller looks "absolutely nothing like the first prototype created" according to Brannon Zahand, Microsoft's senior gaming accessibility program manager.
In a recent interview with Game Informer, Zahand spoke about how Microsoft worked with the Gaming & Disability Community to design the controller, and how constant feedback resulted in the controller seen today:
"The Xbox Adaptive Controller looks absolutely nothing like the first prototype created. It changed many, many times over the course of development. The reason was that we built the device with the Gaming & Disability Community, not for them. As such, feedback constantly was rolling in that forced us to continually re-examine the design of the product during development. That's why I think the community gave the Xbox Adaptive Controller such a warm reception; the end result was reflective of our long-term partnership with them on the project."
Zahand later went on to speak about the transition from the Xbox One to the Xbox Series X|S and how the controller can be easily used on each system. According to Zahand, the idea was to keep the "learning curve minimal" and ensure the controller was the "configuration [the community] know and love":
"This is also why we've made the Xbox Adaptive Controller compatible with the new Xbox Series X and Xbox Series S consoles, so that players can seamlessly transition to the new console with the configuration they know and love. It keeps the learning curve minimal and the costs associated to moving to the next generation down, something that we know is of particular importance to our community.

So when we think about new features or improvements, we always make sure we're not just trying to add new bells and whistles for the sake of it; it has to serve a purpose and really fill a genuine need. Going forward, we are largely investigating ways we can improve upon the device through software updates."
The controller has been known to assist many people who have struggled to continue gaming due to various disabilities. Earlier this year, one user found they were able to play Animal Crossing: New Horizons through the controller, which Xbox boss Phil Spencer called "inspiring".
Have you used the Xbox Adaptive Controller? Let us know what you think of its design below.
[source gameinformer.com]