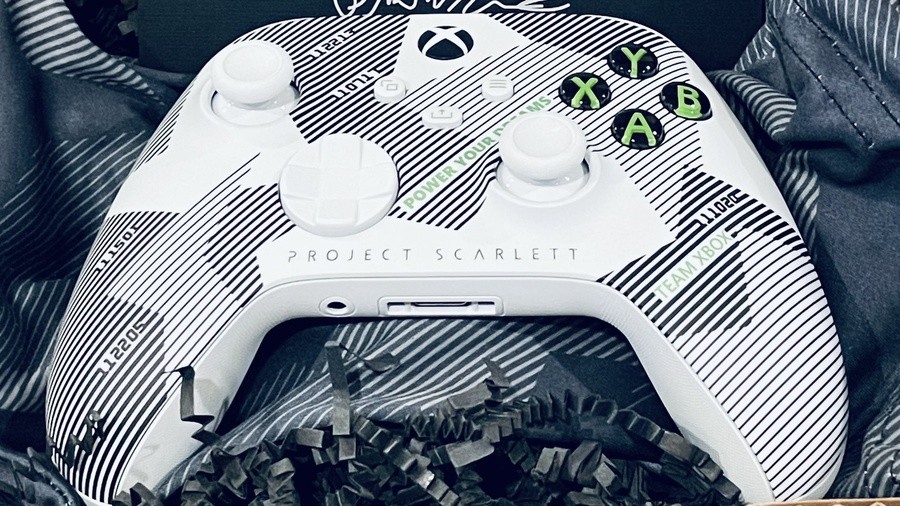 Microsoft's next-generation console has arrived and to mark this very special occasion, team Xbox employees have all received their very own "Project Scarlett" controllers - as thanks for their contributions.
Xbox's engineering lead, Eden Marie, shared a few photos of the one she received, showing off the front and back (including the battery cover). Take a look below:
"Today we celebrate a new family of consoles for the next generation of gaming, where we put players at the center, and offer the most powerful, most affordable, and most immersive way to play. Thank you for your contributions to our Xbox ambition to bring gaming to billions of people around the world."
Project Scarlett, as you might recall, was the codename for Microsoft's next-generation system and was originally teased at E3 2019. Later on, the systems under this codename went on to become the Xbox Series X and Series S.
What do you think of this Xbox team controller? What controller are you using with your new system? Comment below.
[source twitter.com]