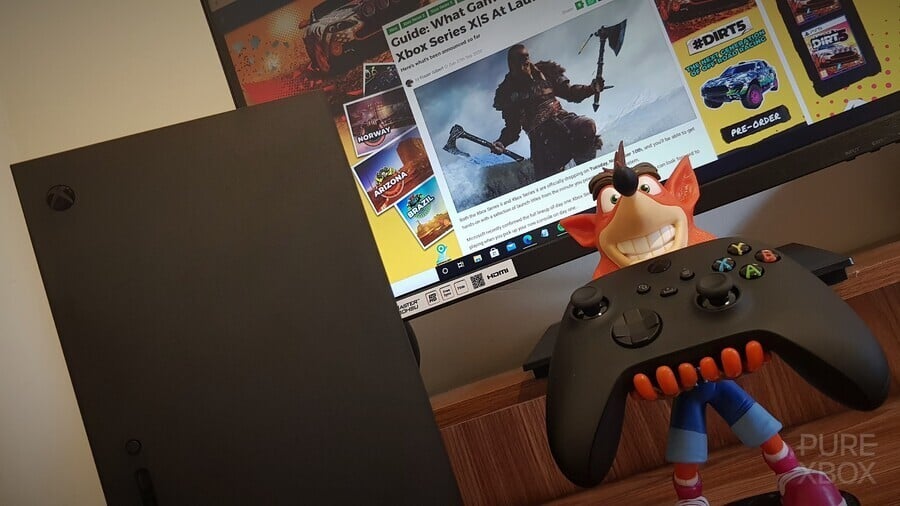 Yep, it's true! We're very pleased to confirm we have received an Xbox Series X ahead of its launch on November 10th, so you can look forward to a full review and related coverage over the next couple of weeks.
Today, we're starting by talking about the Xbox Series X unboxing experience which you'll find more coverage of elsewhere on Pure Xbox, but we've also included a glimpse of the console and its controller in all their glory below!
If you're wondering about Xbox Series S impressions, we're not planning to get hands-on with that console pre-launch, but we'll nevertheless be sharing reports and reviews from various outlets as we approach release.
We're also going to try and get to as many questions as you can throw at us about the Xbox Series X ahead of November 10th, but please be aware that we can't answer the majority of them just yet!
Stay tuned to Pure Xbox for more Xbox Series X pre-launch coverage in the near future.