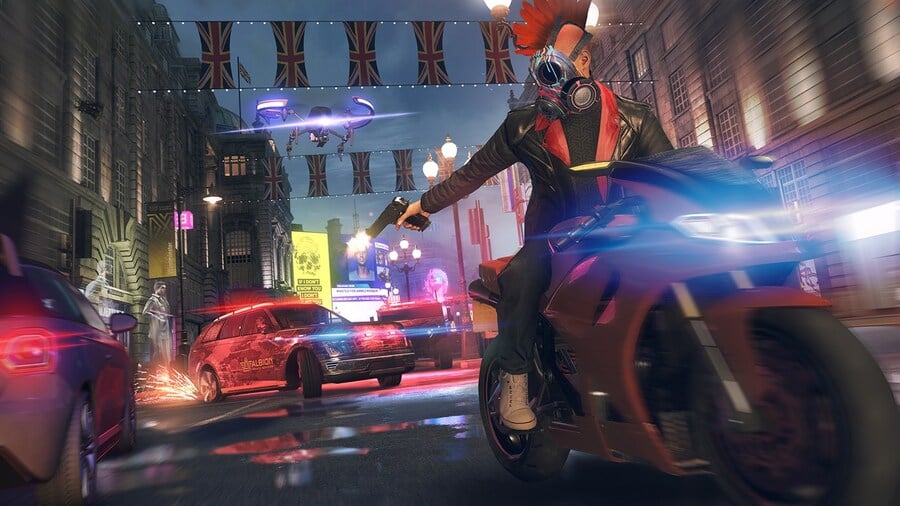 The first reviews for this Thursday's release of Watch Dogs: Legion have gone live this morning, and they're looking generally positive on the whole. Let's see what some reviewers are saying about the game so far...
"Ubisoft Toronto's 'Play as Anyone' system results in the publisher's most unique open-world game in years. Just don't take it too seriously."
"Watch Dogs: Legion struggles with tone at times, but its empowering message about unity and justice still shines in a game that is as absurd as it is impactful."
EGM (8/10)
"It might be a sloppy game in many regards, but Legion offers a novel way to experience an open world, with its interconnected NPCs and the introduction of permadeath to the genre."
"Watch Dogs Legion is an enjoyable open-world adventure that provides you with a beautiful vision of dystopian London to explore, but its ambitious mechanics simply don't reach the heights I was hoping for."
"Legion royally shakes up Watch Dogs' open-world template with a Play as Anyone mechanic that just about outweighs any headaches left by its rough edges."
"Watch Dogs: Legion, the third in Ubisoft's urban open world series, has a game-breaking bug at launch on Xbox One X that makes progress in its campaign impossible."

"...we'll be holding off posting until we've been able to experience more of the game, and when we can verify that the forthcoming hotfix works."
Watch Dogs: Legion currently has a Metacritic rating of 78 based based on 18 reviews for Xbox One, and 74 based on 13 reviews for PS4. Don't forget that the game is also coming to Xbox Series X and Xbox Series S on November 10th, and will be available as a free upgrade via Smart Delivery if you buy it on Xbox One.
Are you picking up Watch Dogs: Legion this week? Let us know in the comments.