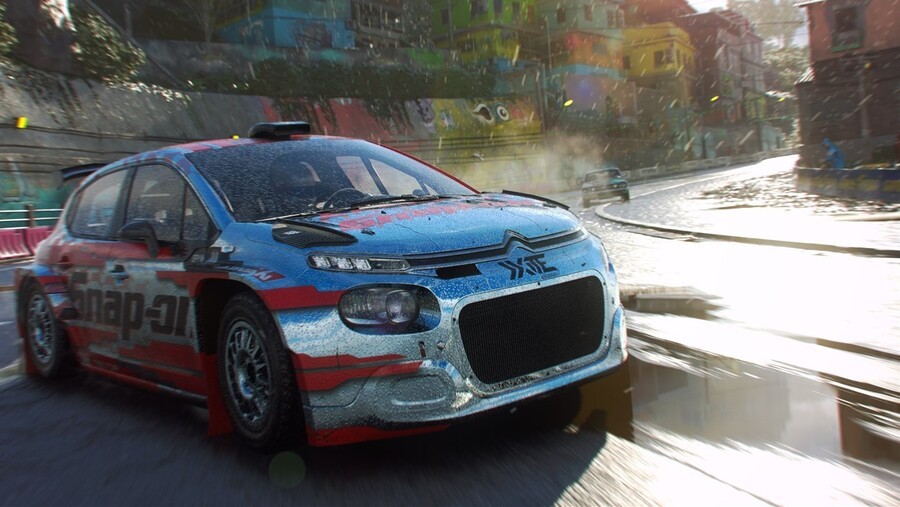 We've all been waiting patiently for some next-gen Xbox Series X gameplay over the past few weeks, and Microsoft has provided it to us in the form of Codemasters' Dirt 5, which launches alongside the console on November 10th.
Those who already have access to the system have received a not-final version of the game which features three different performance options - Image Quality, Frame Rate, and 120Hz for TVs and monitors that can support it.
So, is the game any good? How does it look on Xbox Series X? Here's what the critics are saying...
After playing a couple hours of the off-road-focused Dirt 5 on the Series X, my eyeballs are disappointingly un-melted. That's not to say Dirt 5 looks bad – that's not the case at all – but I don't even think it outclasses 2018's Forza Horizon 4 in the graphics department. That said, I am thoroughly impressed by the sheer amount of and variety of content on offer.
Dirt 5 isn't a title that's impossible to achieve on current-gen technology, but the experience on Xbox Series X is smooth as silk. I haven't had a chance to check out the title's performance on PlayStation 4 or Xbox One, but I continue to be pleased with the efficiency of the Xbox Series X, even on next-gen titles such as this.
This is one of the first next-gen games I've had the chance to try on the console while testing an early version of the hardware. And my overall takeaway is right in line with my expectations...

So at a glance, Dirt 5 looks a lot like the games we were already playing on Xbox One X or PlayStation 4 Pro. Or so I thought until I turned on the 120Hz mode.
There is a lot to like about DIRT 5 on Xbox Series X. Reduced load times, silky smooth frame rates, and sharp visuals make this a racing experience rally fans will enjoy. DIRT 5 may not be rich in features like other racing games on the market, but this is easily the deepest DIRT experience we have seen to date. Be sure to check out our review next month.
All-in-all, I'm really enjoying my time with Dirt 5. It's probably not going to be a game that's reliant on next-gen consoles in order to provide enjoyment, but the game looks great visually and definitely runs well on the Xbox Series X, so you won't be disappointed picking it up alongside your shiny new console.
DiRT 5 provides some really fun racing (for the most part) alongside some beautiful (if not muddy) visuals and a killer soundtrack. I could think of worse ways to spend my time… especially with the Xbox Series X optimised version of the racer on my new powerhouse of a console.
What do you make of these impressions so far? Let us know in the comments below.