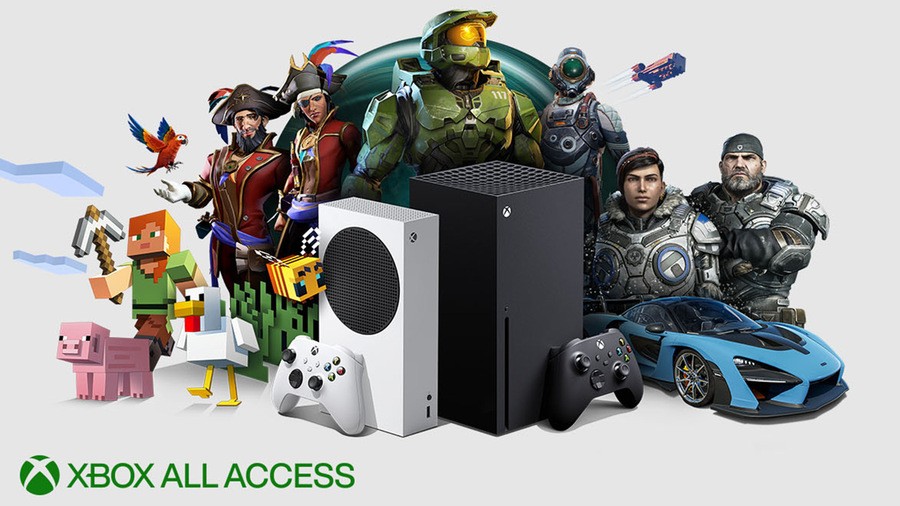 The Xbox All Access scheme sounds great on paper for gamers who don't have the cash up-front to buy an Xbox Series X or S. Here's how the scheme is described by Microsoft:
Your all-inclusive pass to Xbox

Get an Xbox Series X or Xbox Series S console, plus 24 months of Xbox Game Pass Ultimate, from £20.99/mo. for 24 months with Klarna. With no upfront cost, Xbox All Access has everything you need to experience next-gen gaming.

Available at GAME Retail Limited and Smyths Toys UK Limited who act as the credit intermediaries.
It all sounds great, doesn't it? A nice simple way to get going with next-gen gaming. However, it seems the rollout of the scheme hasn't gone too swimmingly in the UK, according to this report in This Is Money.
It seems the experience of attempting to pre-order an Xbox Series X or S for £28.99 or £20.99 a month respectively has not exactly been a smooth experience. It seems that thousands of customers who have tried to use the scheme still have no idea whether they were accepted for credit financing or not, one week later.
In the report we learn of Phil Lunt's experience with Smyths that they 'will be in touch early next week' and 'had not forgotten' about him. Adam Bagley from Sunderland has an even more frustrating experience to report:
Every time I speak to Smyths I tell them Klarna have said there was no problem from their end, and then Smyths just tell me to go and speak to Klarna again as they have no record of my email on the order list.
Even over one week later it seems that the issues with Klarna not having approved customer's credit to pick up the next-gen Xbox using the All Access scheme are ongoing.
Klarna recently published a blog post in response to all this, but for the time being it seems like many All Access customers are getting increasingly more frustrated about being left in the dark regarding their Xbox Series X or S order, many of them wish they just paid for the console upfront to ensure they got it on day one. Now it seems that ship has sailed if the All Access scheme lets them down for whatever reason.
Klarna's final word on the subject to This Is Money goes like this:
A very small number of Smyths Xbox All Access customers were told in error that their consoles were secured. Smyths will be emailing these customers today.

As already confirmed, a direct debit confirmation alone does not mean that a customer has been approved for credit; nor does it guarantee that they will receive an Xbox.
Did you attempt to pick up a next-gen Xbox by using the All Access payment plan? Let us know your experiences with a comment below.
[source thisismoney.co.uk]