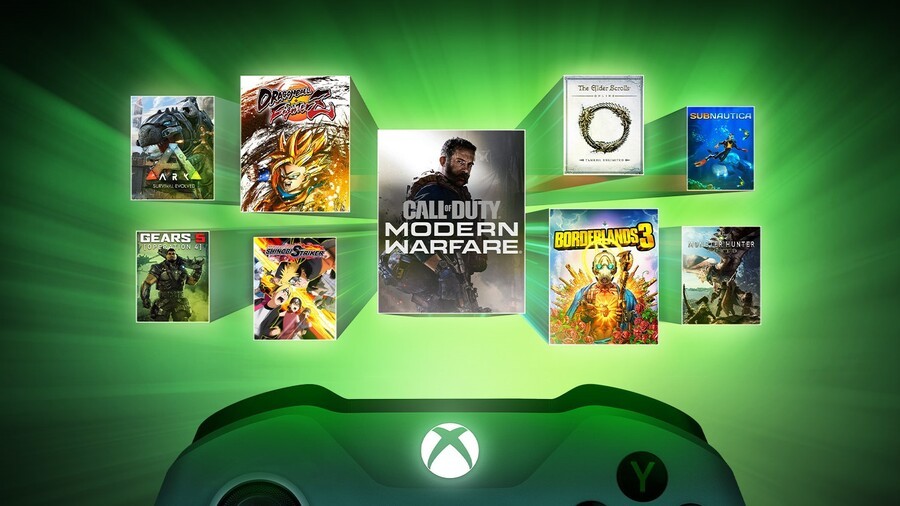 Welcome to the Xbox Big Gaming Weekend! Microsoft has generously opened up free multiplayer for everyone over the next few days, as well as ten great games that you can play for free until Sunday night. As if that wasn't enough, six more titles were also added to Xbox Game Pass this week, and there's a QuakeCon Sale ongoing in the Microsoft Store. Here's what we're playing over the next couple of days:
Fraser Gilbert, News Editor
This weekend might be a bit of a quiet one for me, but I'm eager to check out some of the new Xbox Game Pass additions - The Dark Pictures Anthology: Man of Medan looks great, and I'm also very interested in Trailmakers, which is described as part creative vehicle-building sandbox, part exploration racing game.
I've also been spending a lot of time with the Project xCloud Preview ahead of its public beta release as part of Xbox Game Pass Ultimate on September 15th. I was playing WWE 2K20 and DiRT Rally 2.0 in bed on my phone last night - it's going to be a long time before that stops being surreal to me! Have a great weekend, everyone.
Liam Doolan, News Reporter
Later this month, Rash, Zitz and Pimple are finally returning in a brand new Battletoads game. It's been a long time coming! To ensure I'm ready to go on August 20th, I plan to put myself through not one - but two - grueling beat 'em up workouts.
The first, as you might have already guessed at this point, is the 1991 NES/Famicom title Battletoads (aka the original game) - featuring the famous "Turbo Tunnel" level, and the second game I'll be checking out is the 1994 release, Battletoads Arcade. Of course, I'll be playing both of these games within the outstanding 2015 Xbox One compilation, Rare Replay.
One other game I am also hoping to spend some time with is Jet Set Radio - I only just got around to adding it to my Xbox library earlier this week. Now if Sega could work out a way to somehow revive the 2002 Xbox exclusive Jet Set Radio Future, that would be great.
Which Xbox games will you be playing this weekend? Let us know in the comments.