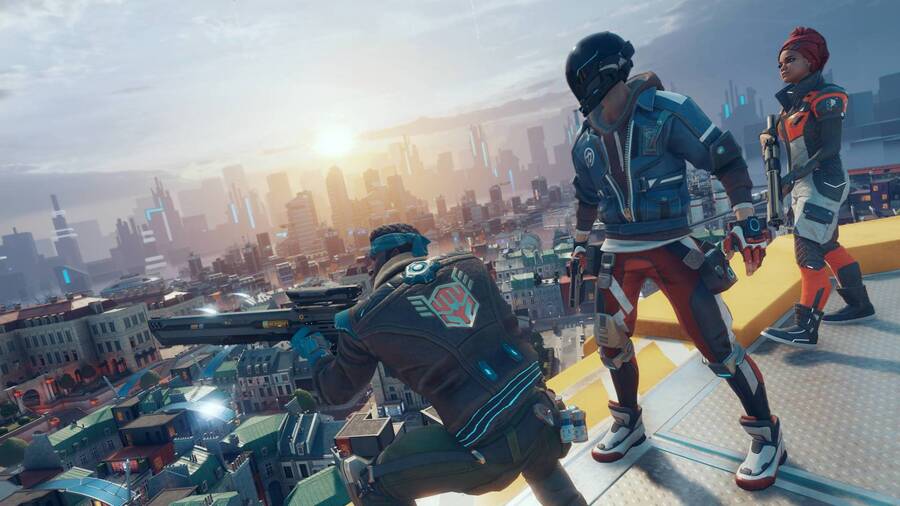 Welcome to the weekend! It's another big one in the world of Xbox - Final Fantasy VII was recently added to Xbox Game Pass, three major titles are available with Xbox Free Play Days, and the massive Xbox Summer Sale has officially begun, featuring over 400 deals on games, bundles and add-ons!
Here's what we're playing over the next couple of days:
Fraser Gilbert, News Editor
There are quite a few games I'm eager to get my hands on this weekend. The first is the Tony Hawk's Pro Skater 1+2 Warehouse demo - I bought the game recently, and the pre-order exclusive demo feels exactly as I'd hoped, so I'm going to be busy reliving my youth all over again.
I'm also hoping to get to grips with Hyper Scape - Ubisoft's new fast-paced, free-to-play battle royale. So far, my playtime has been limited to just one match, so hopefully I can get my first win over the next few days.
And finally, I think it's about time I tried Final Fantasy VII for the first time ever. I've somehow missed out on this beloved classic over the years, but now that it's available with Xbox Game Pass, I no longer have an excuse. I used to love Legend of Dragoon, so this should be right up my street...
Have a great weekend, everyone!
Liam Doolan, News Reporter
As I've pre-ordered a physical copy of Tony Hawk's Pro Skater 1 + 2, it saddens me to say I won't be playing the Warehouse demo this weekend. As for what I will be sinking my teeth into...probably more Battletoads. I've been spending some quality time with the gang since last week (as you might recall) via Rare Replay on Xbox Game Pass. I'll admit, I'm not sure how far I would have got if I wasn't able to constantly save and reload the tougher sections.
Apart from this - I'll be playing more Halo. The delay isn't the most welcome news, but it at least gives me extra time to catch up on every single campaign in the series - so by the time Halo Infinite rolls around, I'll be clued up (again).
Any extra time over the next few days will be spent exploring the world of Skyrim. I purchased it in the QuakeCon sale earlier this week and yet again find myself getting lost in this epic action-RPG dragon-slaying game.
PJ O'Reilly, Contributing Writer
Hello. This weekend I'm going to be diving into Xbox Game Pass which has had a ton of really good stuff added recently. Darksiders Genesis and The Touryst, both of which I've played through on Switch, are first up and I'll definitely be trying to cram in a little Final Fantasy VII as well, just for old time's sake.
Elsewhere I've been playing lots of Hyper Scape which I'm enjoying so far but I do wonder if it's got enough going for it to keep me hooked in the face of stiff competition from Apex Legends and Call of Duty's Warzone. Traversal feels good for sure, everything looks amazing and the perks and hacks are neat, I'm just not sure the actual shooting is punchy or engaging enough to keep me interested in the long term.
Hope you all have a good weekend whatever you end up playing!
Which Xbox games will you be playing this weekend? Let us know in the comments.