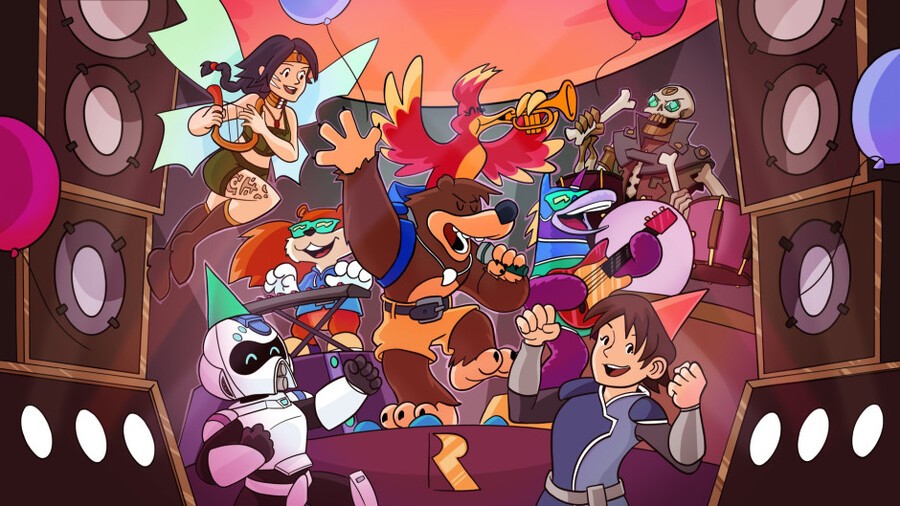 Can you believe it's been 35 years since Rare began back in 1985?! As a result, the company is celebrating with a selection of goodies for fans, including soundtracks, merch and more.
Let's start with those soundtracks. Rare has brought together a selection of tunes from its history as part of a 35th Anniversary Collection, which is now available on Spotify - as is 'Toadally Rad', which is a brand-new EP of tracks taken from the soundtrack to the new Battletoads game.
As for the merch, Rare has added a new batch of t-shirts featuring fan favorite games from the '80s, '90s and '00s to its official online store, including 35% off everything until this Sunday, August 9th. The company has also designed an anniversary Xbox One controller (just the colour scheme) which you can grab via Xbox Design Lab, and there are classic vinyl soundtracks and collector's edition sculptures on offer too.
And finally, Sea of Thieves is also hosting a 35th anniversary event with in-game rewards, while Rare heritage ship liveries are being discounted heavily in the game's Pirate Emporium.
If you want to see a full list of everything Rare is doing for its 35th anniversary, you'll find a more exhaustive rundown on the company's official website. Let us know your favourite Rare game in the comments below!
[source news.xbox.com]