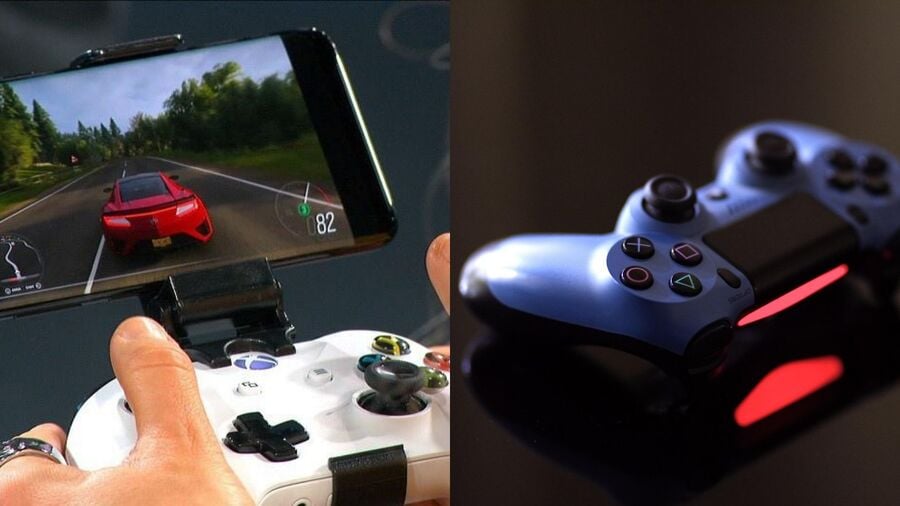 Microsoft revealed earlier today that Project xCloud will launch with Xbox Game Pass Ultimate on September 15th, and it'll be compatible with various controllers - including the PS4's DualShock 4.
Until now, the DualShock 4 has worked unofficially as part of the Project xCloud Preview (albeit with some issues), but Microsoft has confirmed it will be officially compatible when the service launches in September:
To enhance the mobile gaming experience, we're partnering with Razer, PowerA, 8BitDo, and Nacon to create all-new accessories specifically designed for cloud gaming. These include different types of phone clips that adapt to a wide range of devices, travel controllers that fit in any bag, and exclusive Xbox-branded controllers that split apart and attach to the side of your phone. You can also play with your Xbox One Bluetooth Wireless and PlayStation DualShock 4 controllers.
Even for those of us who already own Xbox One controllers, this could still be a very useful feature - the early style of Xbox One controllers don't support Bluetooth (required for Project xCloud), so this might be a useful workaround.
And of course, this means PlayStation owners who wish to enter the Xbox ecosystem and play first-party titles on xCloud will be able to do so with Xbox Game Pass Ultimate - this is a crazy future we're living in, eh?
Happy about this? Will you be using your DualShock 4 with Project xCloud? Let us know below.
[source news.xbox.com]