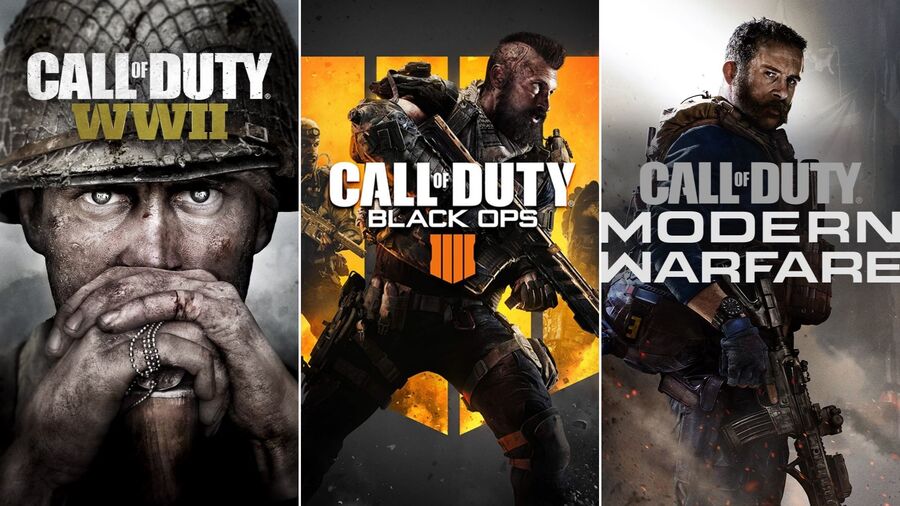 It's time for another round of Pick One! This week, with so many Call of Duty titles currently available in the Xbox Summer Sale, we've picked out three recent entries in the series to battle over.
Remember, you can only pick one!
Let's take a look at what we're working with:
Call of Duty: WWII (2017)
Call of Duty returns to its roots with Call of Duty: WWII - a breathtaking experience that redefines World War II for a new gaming generation. Land in Normandy on D-Day and battle across Europe through iconic locations in history's most monumental war.
Call of Duty: Black Ops 4 (2018)
Black Ops 4 features gritty, grounded, fluid Multiplayer combat, the biggest Zombies offering ever with five full undead adventures, and Blackout, where the universe of Black Ops comes to life in two massive battle royale experiences.
Call of Duty: Modern Warfare (2019)
Call of Duty: Modern Warfare engulfs fans in an incredibly raw, gritty, provocative narrative that brings unrivalled intensity and shines a light on the changing nature of modern war. Developed by the studio that started it all, Infinity Ward delivers an epic reimagining of the iconic Modern Warfare® series from the ground up.
Let us know which of these Call of Duty games is your favourite below.