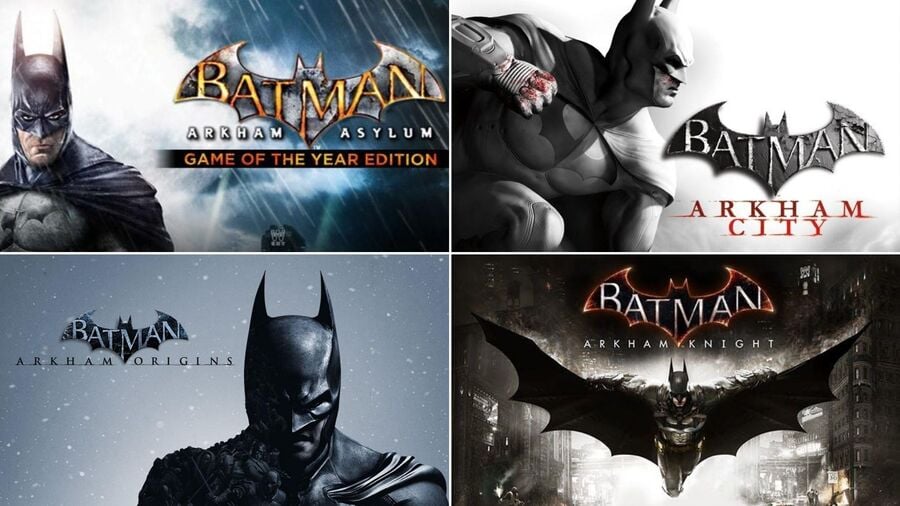 It's time for another round of Pick One! This week, to celebrate the reveal of Gotham Knights as part of DC FanDome yesterday, we're taking a look back at the beloved Batman: Arkham series.
So, which of these is your favourite? Remember, you can only pick one!
Let's take a look at what we're working with:
Batman: Arkham Asylum (2009)
Welcome to the Madhouse! Descend into the core of the criminally insane as The Joker launches his most diabolical plot ever. The inmates of Arkham have been set free - and it's up to Batman, to bring order to the chaos and take back the Asylum.
Batman: Arkham City (2011)
Batman: Arkham City builds upon the intense, atmospheric foundation of Batman: Arkham Asylum, sending players flying through the expansive Arkham City - five times larger than the game world in Batman: Arkham Asylum - the new maximum security "home" for all of Gotham City's thugs, gangsters and insane criminal masterminds.
Batman: Arkham Origins (2013)
Taking place before the rise of Gotham City's most dangerous villains and assassins, Batman: Arkham Origins showcases a young, raw, unrefined Batman as he faces a defining moment in his early career as a crime fighter that sets his path to becoming the Dark Knight.
Batman: Arkham Knight (2015)
As Scarecrow unites the Rogues Gallery, including Two-Face, The Penguin, the Riddler, the Arkham Knight, Harley Quinn and Poison Ivy, they bring all-out war as they try to take down The Dark Knight, and claim Gotham City as their own.
Let us know which of these Batman: Arkham games is your favourite below.