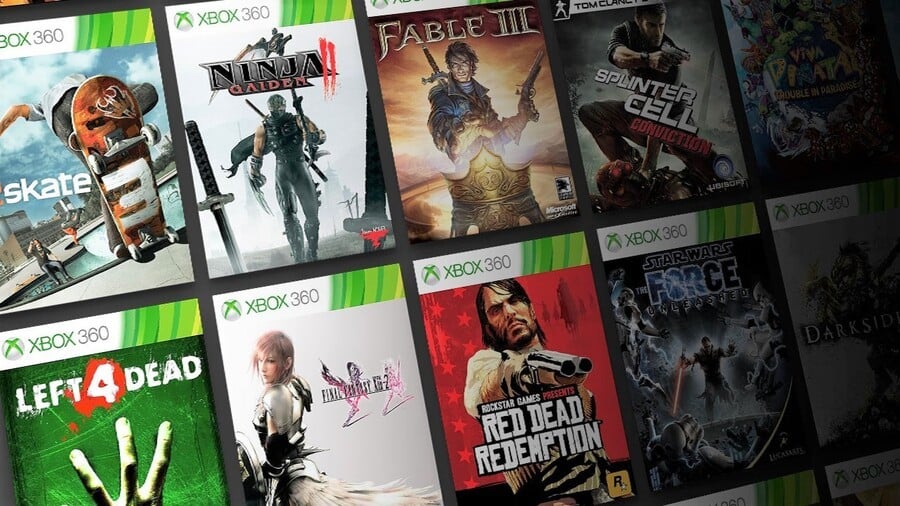 The team at Xbox hasn't been spending its weekend watching TV and catching the summer rays! Instead, it's been quietly transitioning some classic Xbox 360 games to the Microsoft Store, in a move that should ultimately make buying backwards compatible titles much easier moving forward.
So, what exactly is Microsoft doing? To date, backwards compatible Xbox games haven't always been easy to purchase, typically redirecting users to the Xbox 360 marketplace, and sometimes being completely unavailable to buy on Xbox One. This has also made it harder for players to use Xbox gift card credit on them, and free Games with Gold titles have required a credit card to access - a necessary evil due to how the old marketplace works.
Now, it looks like all of that is finally about to go away. The classic games that Microsoft has been targeting recently can now be purchased directly from the store on your Xbox One / web browser, including this month's Games with Gold title MX Unleashed, which can now be claimed without a credit card.
As an example, here's a look at the old and new style of listings on the Microsoft Store:
So far, hundreds of games that have transitioned to this new style have been spotted by the Xbox community over the past 24 hours, including a whole bunch of previously delisted titles that we highlighted yesterday (although many of those have now been taken off sale again).
Furthermore, lots of Xbox users are now noticing duplicate games in their Xbox libraries, and some were even gifted a free copy of GTA: Liberty City Stories yesterday - seemingly bugs related to these store updates.
Ultimately then, it looks like Microsoft is making a big effort at moving these backwards compatible games to the modern store ahead of the Xbox Series X's release this Holiday. It should be a win-win for everyone!
Pleased to see Microsoft transitioning old games to the modern store? Share your thoughts in the comments.