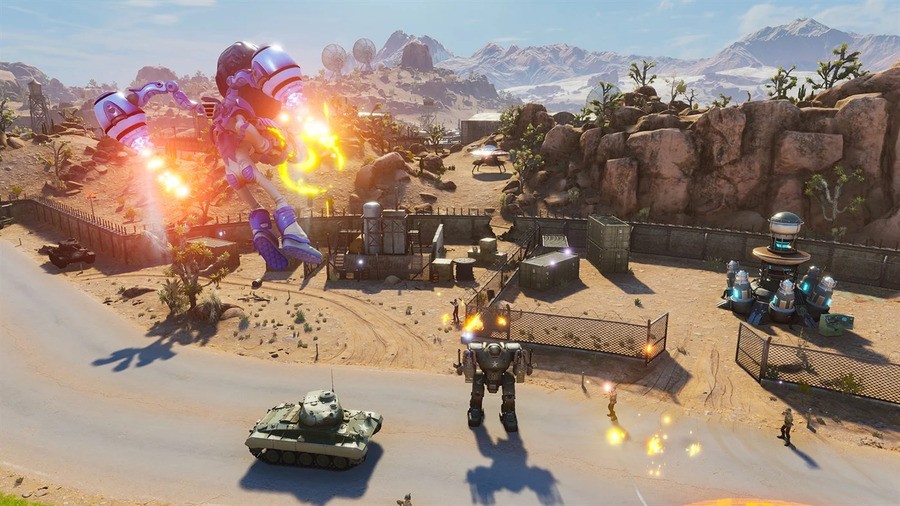 What a week it's been for Xbox, eh?! Even though the Xbox Games Showcase has come and gone, there's still lots to discover this weekend including a couple of recent Xbox Game Pass releases, three Free Play Days titles and a massive free demo event featuring over 70 playable games! Here's what we're playing over the next couple of days:
Fraser Gilbert, News Editor
It's been a busy, busy week - but now it's time to get back to playing some games! The main goal on my mind over the next couple of days is to finally check out the free Summer Game Fest Demo event, which ends on Monday. I definitely want to download the Destroy all Humans demo ahead of the game's release next week, and there are some intriguing indie titles I'm looking forward to trying as well.
If you've added me on Xbox, you might have noticed that I've also been slowly hacking away at Halo 2 Anniversary's campaign again over the past week, so I'm hoping to get that finished. And finally, I might check out reverse horror game Carrion, which was added to Xbox Game Pass on Thursday.
Have a good one, folks!
Liam Doolan, News Reporter
The gameplay reveal of Halo Infinite at Microsoft's Xbox Games Showcase has finally pushed me over the edge. Starting this weekend, I'm going to play through every single one of Halo's campaigns again. I've experienced all of them over the years, but I think it's time for a refresher course. At this point, I'm honestly struggling to remember a lot of the finer details about this series' expansive universe - so with Infinite just on the horizon, now seems like the perfect time to replay 'em. Of course, that's assuming I can keep myself away from the multiplayer!
The other game I'm wanting to return to is Fable 2, courtesy of Xbox Game Pass. Earlier this year, I replayed Fable Anniversary, so now that the new Fable has been officially confirmed, I need to knock over the second and third game. I think that's more than enough to keep me entertained this weekend - happy gaming, everyone!
Which Xbox games will you be playing this weekend? Let us know in the comments.