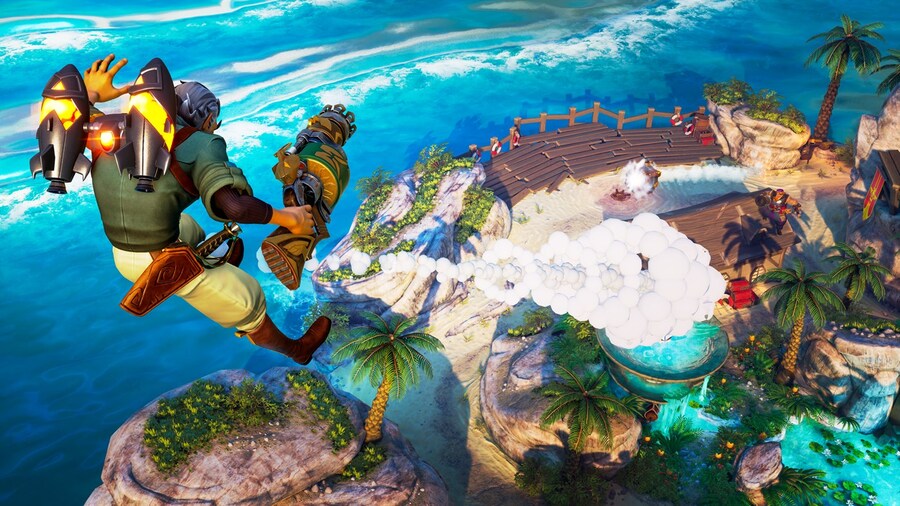 EA released 3v3 multiplayer shooter Rocket Arena for Xbox One earlier this month at a price of £22.49/$26.99, but speculation is ramping up that it might be made free-to-play soon.
The game has enjoyed relatively good reviews, but Steam Charts suggests it isn't getting many players at all, and yesterday it was discounted all the way down to £4.16/$4.99 on the Origin Store for PC.
Furthermore, the game's developer recently announced that all players who tried the game prior to its Season 1 launch (which starts today) would receive 3000 Rocket Fuel and some other bonuses, which apparently equates to around $30 in value, with some fans predicting this could be an effort to ease the transition to free-to-play.
EA hasn't said anything yet about making Rocket Arena free, so we're just speculating for now. That said, we want to know your thoughts! Do you think the game should go free-to-play? Let us know in the comments.