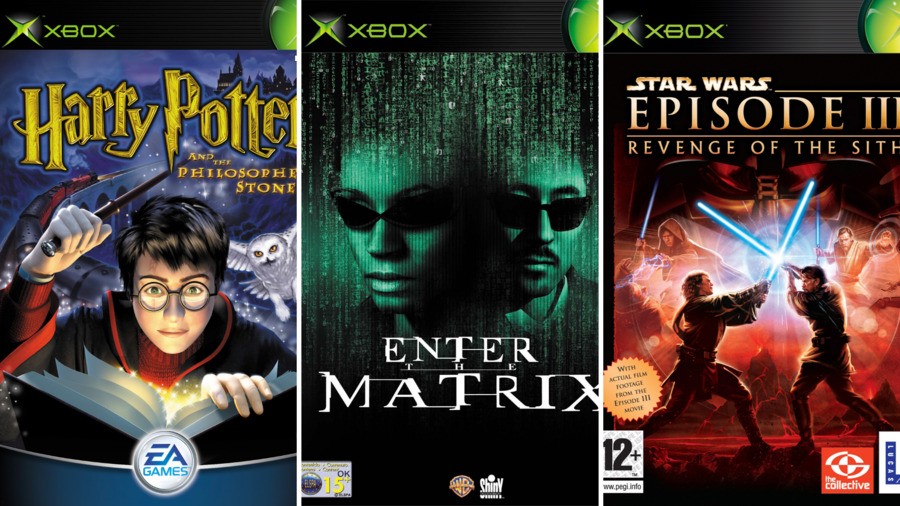 It's time for the return of Pick One! This week, we're focusing on movie tie-ins, of which there have been many throughout Xbox history. The following three titles weren't massively successful from a critical standpoint, but have all retained plenty of fans throughout the past couple of decades.
So, let's say Microsoft has trusted you with picking the next Xbox movie tie-in game to be added to backwards compatibility. They're all memorable titles, but here's the catch - you can only pick one!
Let's take a look at what we're working with:
Harry Potter and the Philosopher's Stone (2003)
Two whole years after the first Harry Potter game debuted on PC and PlayStation, it made its way to next-gen consoles. This 2003 original Xbox version was developed by Warthog Games and differed significantly from the original title, with varying opinions as to whether the final result was better or worse.
Enter The Matrix (2003)
Enter The Matrix proved a big deal when it was released back in 2003 - it was the very first major game based on the Matrix series of films, and an ambitious one at that. It might have suffered from mediocre reviews at the time of release, but it nevertheless remains a cherished Xbox title for many.
Star Wars Episode III - Revenge of the Sith (2005)
The year of 2005 was a huge year for Star Wars games, giving us the likes of LEGO Star Wars: The Video Game, Star Wars: Republic Commando and Star Wars: Battlefront II just to name a few. It's no wonder Revenge of the Sith got somewhat overlooked, but it still remains a highly enjoyable action game.
Let us know which of these games you'd make backwards compatible in the poll, and explain why below.