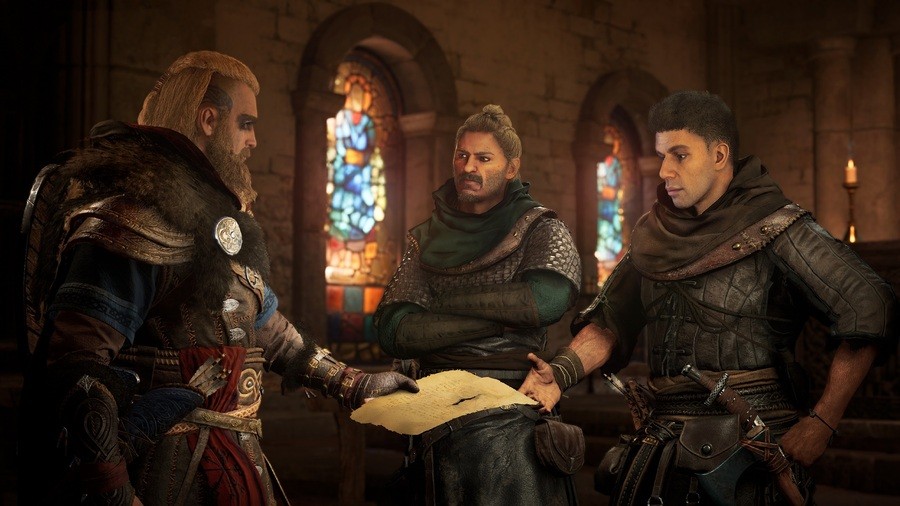 Viking rap battles were subtly mentioned on Assassin's Creed Valhalla's official website following the game's official unveiling, and now Ubisoft has provided new information about the feature.
In a Q&A style video on Twitter, creative director Ashraf Ismail explained more about the rap battles known as "flyting", which historically took place on both the Norse and Saxon sides. This was a poetic competition in which participants would "rhythmically insult one another for the cheers of the crowd around them."
As for how it works in-game, Ismail explained that you'll have multiple responses at your disposal, and you'll have to find the right one to match the insult. Anyone else getting some serious Monkey Island vibes from this?
Here's a bit more of what Ismail had to say:
"You're facing off against somebody, or they challenge Eivor. They'll insult Eivor. Eivor will have to find a response. And so you'll have multiple choices in front of you, and you'll have to find the right one that matches the insult, the one that has the right rhythm. So we had a bit of fun with that. There's a little bit more to it than that. You gain a little bit of something out of it. But again, we'll get into those details later on."
Liking the sound of this feature? Share your thoughts in the comments below.
[source twitter.com]