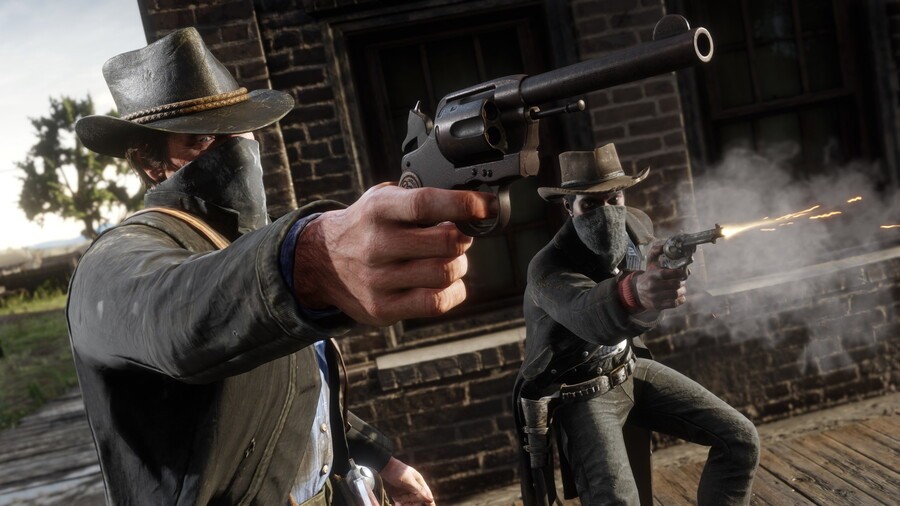 Take-Two Interactive has announced in an earnings call that it's planning to release 93 games over the next five years through fiscal 2025. The company's combined portfolio currently includes the likes of Grand Theft Auto, NBA 2K, Red Dead Redemption, Borderlands and more.
In the call, Take-Two president Karl Slatoff revealed more about what to expect from these 95 titles, including that 63 of the 93 games are "core gaming experiences," including 15 platform extensions of existing titles. The others are mid-core, arcade-style, and casual experiences.
In addition, 47 of the 93 games are from existing franchises, while the other 46 will be new IP. He also explained that 72 of the 93 games are currently planned for consoles and PC.
"Note that these figures reflect a snapshot of our current pipeline as it stands today. It is likely that some of these titles will not be developed through completion, and we will undoubtedly be adding new titles to our slate."
While Take-Two revealed that it has "the strongest development pipeline in its history, including sequels from our biggest franchises as well as exciting new IP," it also warned that fiscal 2021 (ending March 2021) will be a light year for new releases. The company is planning an array of titles for fiscal 2022 that are expected to "drive sequential growth."
What do you think Take-Two has in the pipeline for the next five years? Share your predictions below.
[source fool.com]