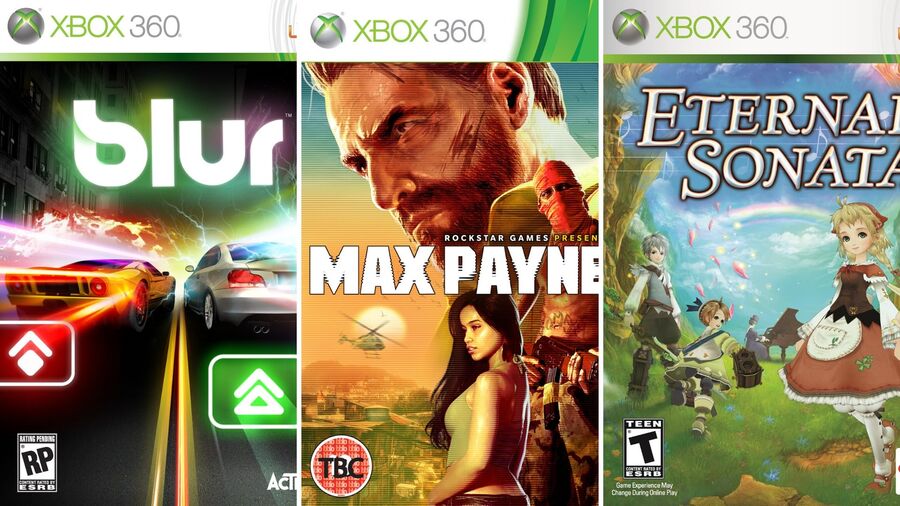 Welcome to Friday! It's time for another Pick One, but this time, given all the talk surrounding Xbox Series X backwards compatibility earlier this week, we thought we'd stay on topic.
So, let's say Microsoft has trusted you with picking the next original Xbox game to be added to backwards compatibility. They're all great titles, but here's the catch - you can only pick one!
Let's take a look at what we're working with:
Blur (2010)
What do you get when you cross a Project Gotham-like arcade racer with Mario Kart? You get Blur! This fantastic racing game was released back in 2010 for the Xbox 360, and has very much become a cult classic. However, it's yet to arrive on Xbox One via backwards compatibility.
Max Payne 3 (2012)
Rockstar Games' third entry in the Max Payne series drew critical acclaim following its release back in 2012, but unfortunately has never been made backwards compatible on Xbox One. There are many Max Payne fans that would love to see this one made playable on Xbox Series X.
Eternal Sonata (2007)
Japanese RPG Eternal Sonata came to the Xbox 360 in 2007, and was praised for its superb visuals, engrossing story, fantastic soundtrack and much more. It's been almost fifteen years since it first released, so we'd love to see it get the backwards compatible treatment in the future.
Let us know which of these games you'd remaster in the poll, and explain why in the comments below.