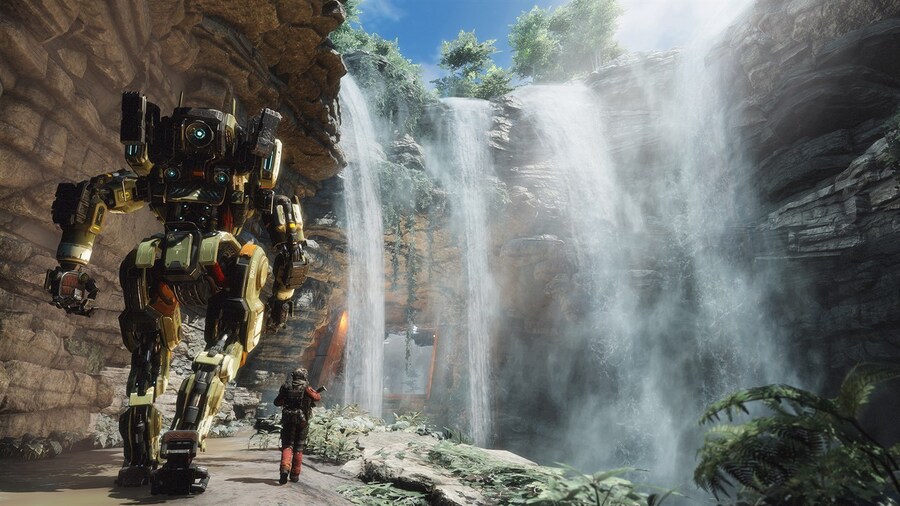 Respawn co-founder Vince Zampella has confirmed that no new Titanfall games are in the works in a recent interview with IGN. Zampella explained that there's "nothing currently in development" in regards to the series, but he would "personally like to see some kind of resurrection there."
He made the response to a question about whether the Titanfall franchise was over, noting that it's "always there," and pointing out that bits of the series have come back through the lore in Apex Legends. In regards to a new Titanfall project he simply stated, "we'll see if I can make that happen."
The most recent game in the series was 2016's Titanfall 2, which remains arguably one of the best first-person shooters on Xbox One (along with the original 2014 game). However, it released amidst a busy schedule of launches including EA's Battlefield 1, which Zampella admitted wasn't ideal.
Interestingly, the Respawn co-founder hinted at a new Titanfall project back in 2019 for "later in the year," which never materialised. Ultimately, it looks like it's either been put on the backburner or cancelled entirely.
Are you disappointed that no new Titanfall games are in the works? Let us know in the comments.
[source ign.com, via twitter.com]