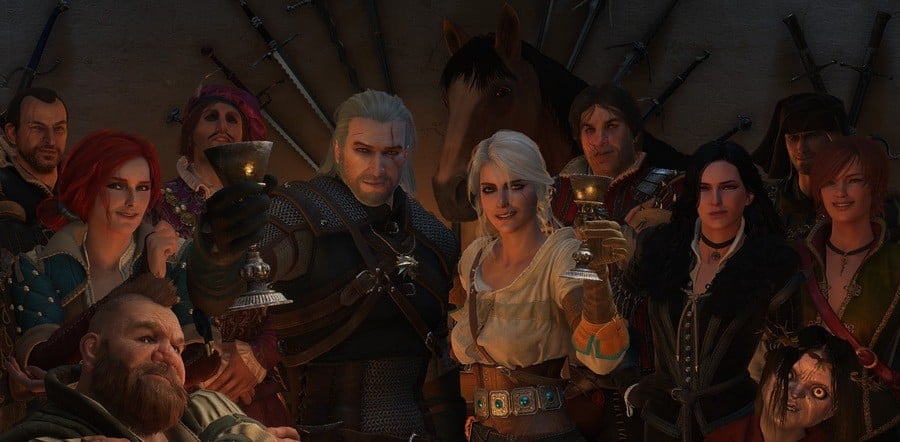 They say as you get older, time speeds up. Years pass by in the blink of an eye, and before you know it, you're knocking on the door of 40 and wondering what you did with your life. Sorry, where were we? Oh yes, The Witcher 3: Wild Hunt launched five years ago today. If that doesn't make you feel old, then you're probably one of the lucky ones under the age of 30, we're guessing.
When The Witcher launched way back in 2015, it built on the foundations laid down by two solid – but hardly mainstream – forerunners. Based on the fantasy universe created by notoriously prickly Polish writer Andrzej Sapkowski, the series got its real big break with the third outing, which has sold a staggering 28 million copies and ranks as one of the finest video games ever made.
Even by modern standards, The Witcher 3 remains remarkable. The massive open world seems to keep going and going, and is packed with so many characters and monsters it feels like the work of a lifetime. Side quests are in abundance, distracting you from the main storyline and expanding your playtime by days rather than hours. Add in robust (but not perfect) combat, stunning visuals (that look even better on Xbox One X) and two of the best DLC expansions in any RPG ever, and it's easy to see why The Witcher 3 is held in such high regard – even after half a decade. Would Netflix's recent live-action TV have happened were it not for the success of CD Projekt's title? Unlikely.
Let us know if you're still playing The Witcher 3 after all this time, and tell us about your favourite moments by leaving a comment below.