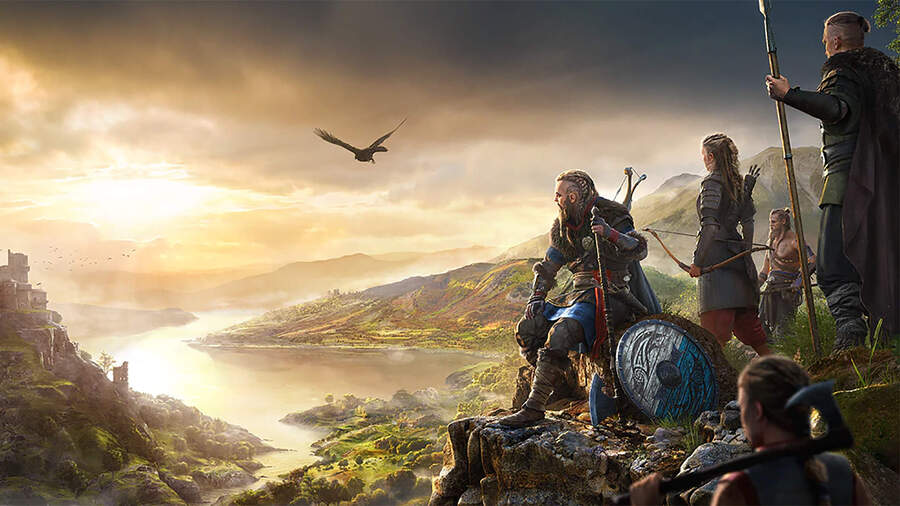 Assassin's Creed Valhalla is shaping up to be one of the best entries in the series, but in a world where size does seem to matter, people are already becoming slightly obsessed with just how much content will be available.
Initially, it seemed as if the game would actually have a smaller map than the one seen in Assassin's Creed Odyssey – at least, that was according to Ubisoft's head of communications for the Middle East, Malek Teffaha, who said:
It won't be the longest or biggest game in the series. They addressed criticism on this one.
Teffaha's tweet – which has since been deleted, it should be noted – was referring to the fact that some players found the scope of Odyssey to be overwhelming, and many felt that it had too much bloat for their liking.
However, Assassin's Creed Valhalla producer Julien Laferriere has now revealed that the map is actually going to be larger than the one seen in Odyssey. In a new interview – translated on Reddit – Laferriere explains that because the map includes England as well as parts of Norway, it is bigger than any other map seen in previous Assassin's Creed titles:
I would actually say in terms of range it is probably a bit larger than Assassin's Creed Odyssey. I do not have the exact figures at this stage, but we have not only created the whole country, which is in this case England, but also to a good part of Norway too.

There are other secret worlds, which I can not speak about today, which contributed to the size of the game. It's not a small game, it is a game which is clearly ambitious, which will offer many many hours of gameplay for the players.
What are your thoughts on this? Did you find Odyssey's world to be too big, or just right? Are you happy that Valhalla is going to be even larger, or does that news fill you with dread? Drop a comment to tell us your thoughts on the topic.
[source vg247.com]