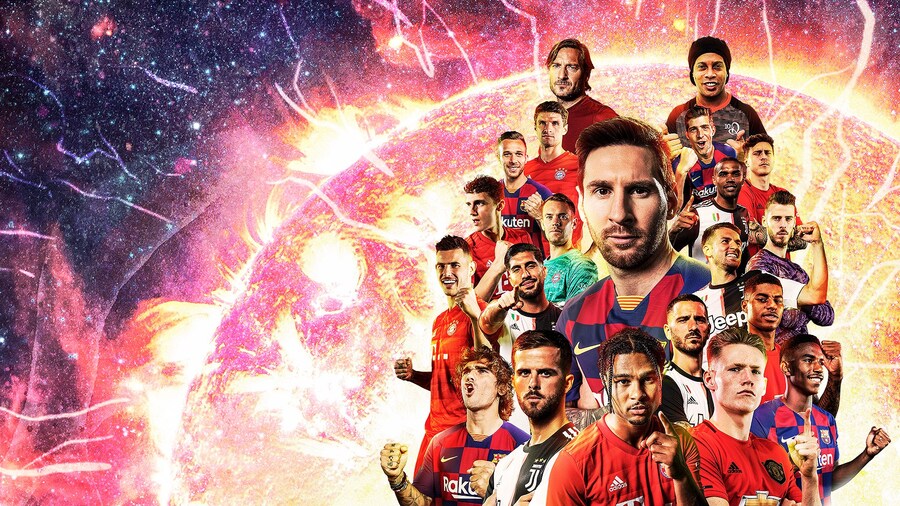 Konami has announced that the upcoming Euro 2020 DLC for eFootball PES 2020, which was scheduled to be released on April 30th, has now been delayed "until further notice". It's an expected move, given that the coronavirus pandemic has forced the actual tournament to be postponed until 2021.
However, Konami has stated that the DLC will still be released as planned, and will be made available via a future Data Pack. The company explained the reasons behind its delay in a statement:
"As a result of the postponement of the UEFA EURO 2020 tournament and the ongoing impact of the COVID-19 pandemic, Konami Digital Entertainment B.V. has today announced that the upcoming UEFA EURO 2020 downloadable content (DLC) for eFootball PES 2020 has been delayed until further notice. With the latest state of emergency declared in Japan, the original April 30 release date for the DLC is no longer possible."
Despite this, the company says that it has confirmed with UEFA that the official eEURO 2020 esports tournament will still continue this year, with the final taking place online (rather than in-person) in late May. Whether this tournament will feature the game's Euro 2020 DLC has yet to be confirmed.
Are you disappointed by the delay? Let us know if you're enjoying PES 2020 in the comments below.
[source twitter.com]