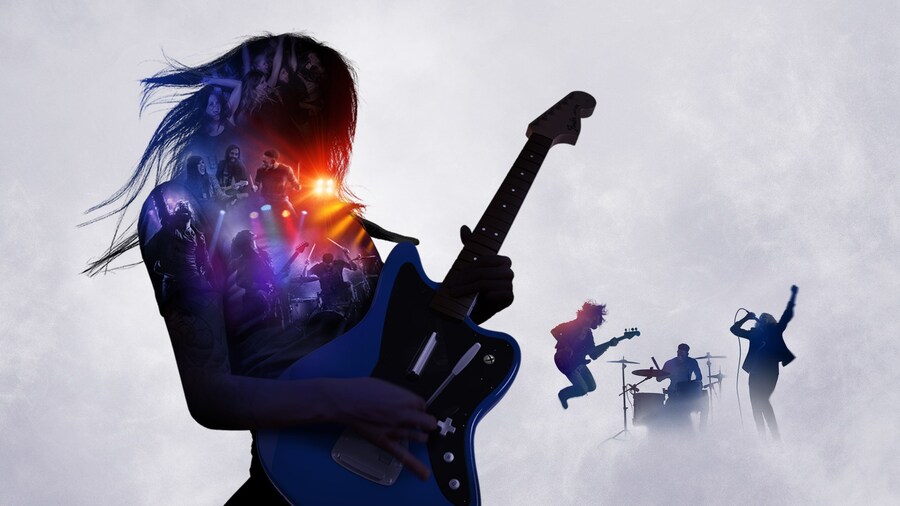 There was a time when you could buy a Rock Band 4 guitar and game bundle for £40 - we know, because the writer of this article did just that a few years ago! However, bundles are no longer being manufactured for the game, and that means they're selling for literally hundreds at various retailers right now.
Take just the guitar and game bundle, for instance. On Amazon, you're looking at almost $300/£400 to get your hands on one, while the Rock Band Rivals Band Kit, which includes a guitar, drums and a microphone, is selling for an incredible $699 at the time of writing on Amazon US.
That's not all! Even some of the least costly accessories are now being sold for ridiculous prices, such as the game's Legacy Adapter. This allows you to use old guitars and drums with the Xbox One version of Rock Band 4, but while it originally cost an extra $20 to acquire, it's now selling for almost £200 on eBay in the UK.
And here's the worst bit! If you want to use your own electronic drum kit with the Xbox One version of Rock Band 4, you need various accessories including a PDP Wired Legacy Adapter. This little connector originally cost $30, but was discontinued within a month, and is now selling for upwards of £700 in some cases. In fact, we could only find one on eBay at all, selling for an incredible $1000!
It's safe to say, then, that if you have any spare Rock Band 4 accessories lying around, you might want to consider putting them on sale. That said, we enjoy the game too much to sell ours!
Have you got Rock Band 4? Would you consider selling your accessories? Let us know below.