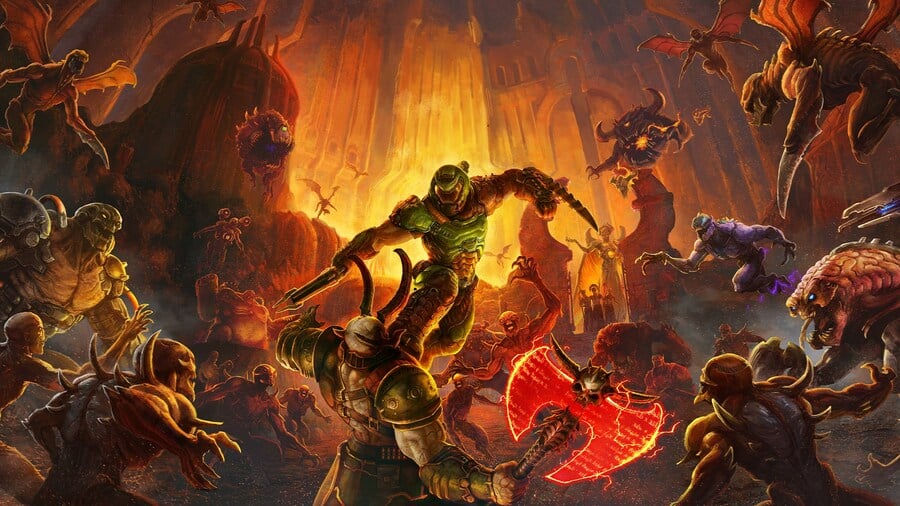 Yesterday, following the release of the official DOOM Eternal soundtrack, some fans took to Twitter to indicate that it didn't sound right, with one user noting that it lacked dynamic range due to heavy compression, and that he expected more from legendary DOOM composer Mick Gordon.
However, the composer responded by stating he didn't mix a lot of the tracks, and indicated that if he had, he wouldn't have done it that way:
In a follow-up about both the mix and his relationship with id Software and Bethesda, Mick noted to PC Gamer that he takes "a lot of pride" in his work, and that he's still trying to understand the situation himself. And that's not all - a Redditer took to the DOOM subreddit last night to share a supposedly real (but possibly not) Instagram message from Gordon suggesting that he doubts he'll work together with id Software on another DOOM game.
It's all a bit drama-filled at the moment, then, and no one really seems to know what's going on. We'll update you if anything else comes of this, but in the meantime, DOOM Eternal fans are already signing a petition to let Mick Gordon remix the soundtrack in the near future.
Have you noticed any issues with the new DOOM Eternal soundtrack? Let us know in the comments.
[source https, via resetera.com]