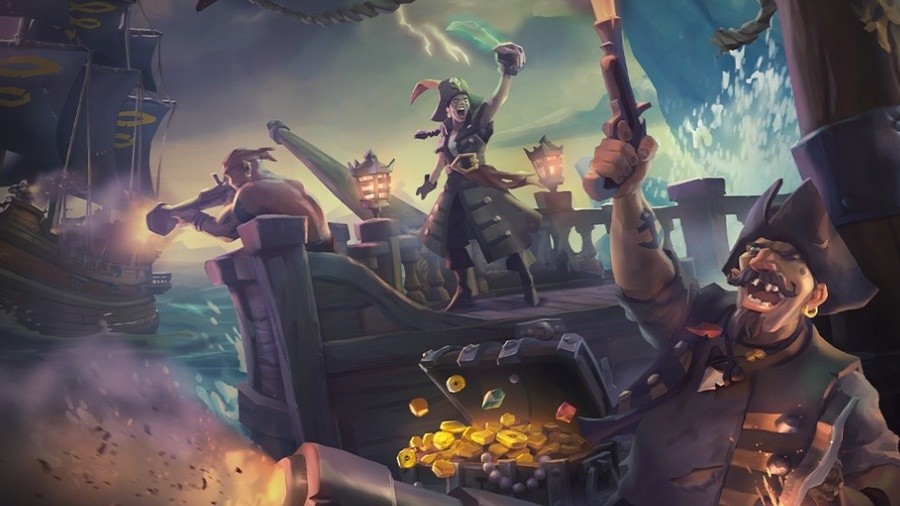 Yesterday, as you might have heard, the official Sea of Thieves Twitter account revealed Rare's multiplayer pirate game would be released on Steam. It's not all that surprising considering how games like Gears 5 and Halo: The Master Chief Collection are already on there, and it should be a nice boost for the playerbase.
Over on the Sea of Thieves subreddit, Rare has been answering a number of Steam-related concerns. The primary one asks if existing Windows 10 users will have to repurchase the game if they want to link it to their Steam account. Rare's senior producer, under the alias Rare-Sonicbob, replied with the following:
Steam and the Microsoft Store are seperate platforms, if you want to transition to Steam you will need to pickup the game there
A follow-up question asked if game progress and characters would transfer across if players decide to "buy" the game on Steam. Sonicbob said Rare planned on "sharing more" about this soon – so it at least sounds promising.
Having to repurchase the game shouldn't come as a shock if you've played Microsoft's past releases (like The Master Chief Collection) on the computer before. Windows Store and Steam games are two separate transactions, and although the playerbase is combined in the likes of Halo, friends running different versions of the game have previously encountered issues adding each other and matchmaking.
To top it off, the Steam version of MCC still requires players to sign in with a Microsoft account. Naturally, this didn't go down well with the playerbase when the MCC was originally launched on PC late last year. These same login requirements will presumably carry across to Sea of Thieves when it launches on Steam in the near future.
Will you be picking up SoT on Steam? Do you still play this game regularly? Leave a comment below.
[source reddit.com]