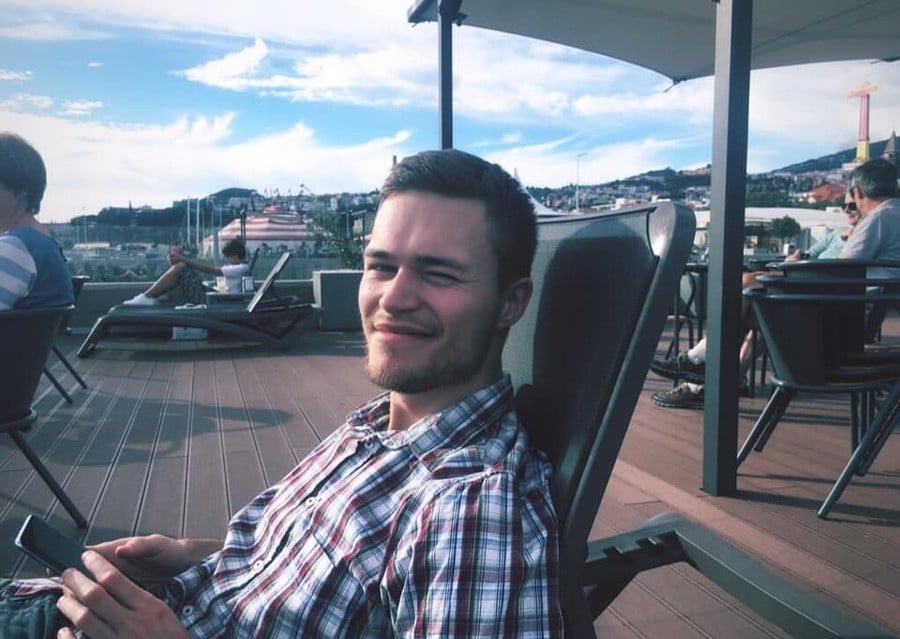 It's been two weeks since we relaunched Pure Xbox, it's fair to say we've been pretty busy bringing you countless news stories, talking points and a few reviews as well. But who, I hear you ask, is this guy "Fraser" that appears to be posting the majority of the content? Let's find out together after we recently sat down with our resident News Editor, Fraser Gilbert, to see what makes him tick.
---
Pure Xbox: So, first things first, tell us about your Xbox journey so far?
Fraser: I never actually owned an original Xbox (laughs) but my friend did, so we spent many sleepovers in the early-2000s playing the likes of Halo, Kung Fu Chaos, Star Wars Jedi Knight: Jedi Academy and Project Gotham Racing. I eventually acquired an Xbox 360 in 2007 (thanks Dad!), and after going through four separate models due to red-ring-of-death issues, I bought an Xbox One in December 2013. Unfortunately, I just slightly missed out on the Day One Edition by a few weeks, which is still a regret.
Away from the Xbox, what other consoles have you owned?
The original PlayStation was the first home console I personally owned, although I spent much of the mid-late 90s playing PC games almost exclusively. I later received a PlayStation 2 for Christmas 2002, which is still one of my favourite consoles, and also bought a GameCube a few years later. I've acquired a relatively healthy set of handhelds over the years too, including the original Game Boy, Game Boy Color, Game Boy Advance, Nintendo 2DS and PSP. The Xbox One is the only console I've owned since release though.
Everyone seems to have a different story, but how did you get into writing about games?
In a nutshell, I started writing about games because I couldn't find many reviews for Don Bradman Cricket on Xbox One (although it seems Pure Xbox had one!). I eventually decided I should have a go myself, and discovered that I really enjoyed the idea of writing about games. That hobby turned into a job a few years later, and I've since been fortunate enough to write for many high-profile outlets including Official Xbox Magazine, GamesRadar, Kotaku UK, EGM, PC Gamer, VICE, Red Bull and many more. And now I'm here!
Back to Xbox, what are your favourite Xbox Exclusive games so far?
I have a massive soft spot for the original Titanfall, primarily due to how fresh and unique it proved for Xbox One during the system's debut year. Ryse: Son of Rome is another early Xbox One game I really enjoyed - its visuals blew me away at launch. I've never been good at multiplayer in Halo, but the campaigns in Halo: The Master Chief Collection remain great fun, and I love kicking back with Forza Horizon when I feel like cruising the virtual highways.
What are you most looking forward to with your new role at Pure Xbox?
There are so many things I'm looking forward to. The fact we're re-launching the site during arguably the most exciting time for Xbox in over a decade is incredibly exciting. I'm also thrilled to see how engaged and welcoming the Pure Xbox community has proven since we re-launched just over a week ago, and I'm really looking forward to seeing how that community evolves over time.
Away from gaming, what else do you spend your time doing?
I do spend a lot of time writing and gaming, so what's left of my spare time is usually spent with my fiancée. I'm a big Walsall FC fan and have been attending matches for well over 20 years home and away, and have also spent plenty of time watching (and originally playing) ice hockey - I have EA Sports' NHL 98 to thank for that! Star Wars is my favourite movie franchise to date, and in terms of TV, I'm a big fan of sitcoms such as Friends, Everybody Loves Raymond and Only Fools and Horses.
Finally, do you have message to the readers of Pure Xbox?
To our existing community - thank you for returning and giving life to Pure Xbox throughout its initial re-launch week. To everyone else, I highly encourage you to sign up and get involved in our comments and forums - we'd love for you to join us! Finally, if you ever have any feedback or suggestions you want to send my way, feel free to tag me in comments and forum posts. It might take a while for me to reply (this is a busy job!), but I'll do my best to get back to everyone in due time. Now, back to the news!
---
This is the point where we would normally thank the interviewee for their time, however, we made Fraser do this interview so do we really need to? Hopefully everyone now has a better feel for Fraser as you'll be reading a lot of his content over the coming months.
Got a question for Fraser? Let us know in the comments below.