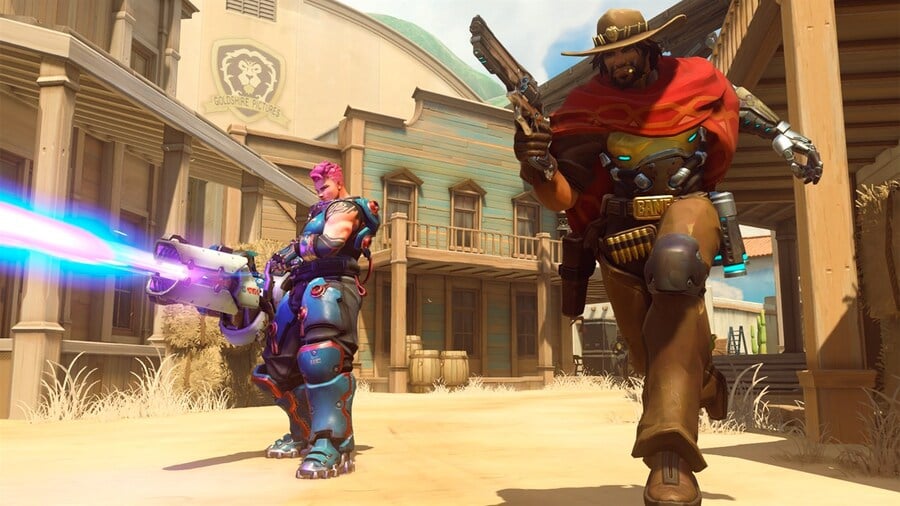 It's that time again -- another Free Play Days weekend. This time around, the free games available to Xbox Live Gold and Xbox Game Pass Ultimate members are Overwatch, Nascar Heat 4 and Verdun, with discounts also available for Nascar Heat 4 and Verdun for those want to purchase them permanently.
We probably don't need to tell you about Overwatch -- a competitive multiplayer shooter that remains one of the most popular FPS games on Xbox One nearly five years after release. Nascar Heat 4 is (surprise!) the fourth entry in the Nascar Heat series by developer Monster Games and publisher 704Games. For any Nintendo Life fans in the house, Monster Games previously developed Donkey Kong Country 3D and Xenoblade Chronicles 3D for the Nintendo 3DS.
Finally, Verdun is a World War 1 FPS multiplayer game released back in 2017, and can be played with up to 64 players with 32 on each side. Verdun, as well as Nascar Heat 4 are available with 50% and 30% discounts respectively during the Free Play Days weekend, which ends Sunday March 15th at 11:59PM PDT.
Will you be checking out any of these games this weekend? Tell us your favourite in the comments below.
[source news.xbox.com]