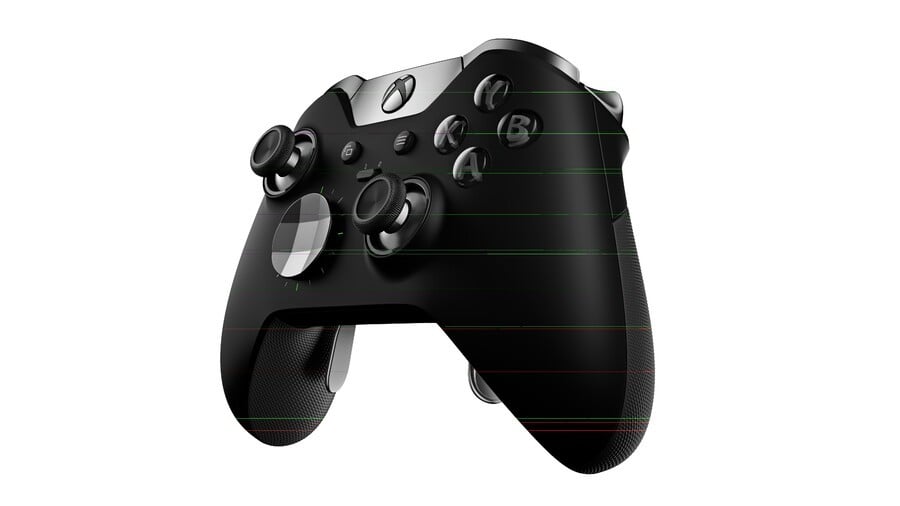 Microsoft announced a new "Elite" controller for Xbox One gamers yesterday during their E3 press conference, and firmer details are starting to filter through.
The new controller is designed for those gamers who feel that they could do with the ability to alter thumbsticks, use paddles on the reverse of the device, or alter their minimum and maximum stick and trigger ranges. As such, the price is steeper than you'd pay for a standard controller, at a recommend retail price of $149.99.
In the box, you get the controller itself, a carrying case, a set of four paddles (which can be attached to the back of the controller), a set of six thumbsticks (two standard, two tall, and two domed), a set of two different D-pad styles - faceted and standard - and a USB cable.
Quite surprisingly, a Play and Charge kit is not contained in the box for the price.
The controller also features a "Hair Trigger Lock" switch, which can be activated to make the triggers more sensitive. Flipping the switch limits the movement of the triggers, meaning that your fingers don't need to travel as far in order to issue a command.
You can also alter button assignments, setting any of the controller's 14 inputs to the ABXY face buttons, paddles, D-pad, triggers, and thumbstick buttons. An app will be available to customise the layout to your liking, and up to 255 profiles will be able to be saved in this app. Also, the controller allows for two profiles to be loaded at a time, with a switch built-in to the device to allow you to swiftly switch between them.
The Xbox One Elite Wireless Controller will be available in October 2015.