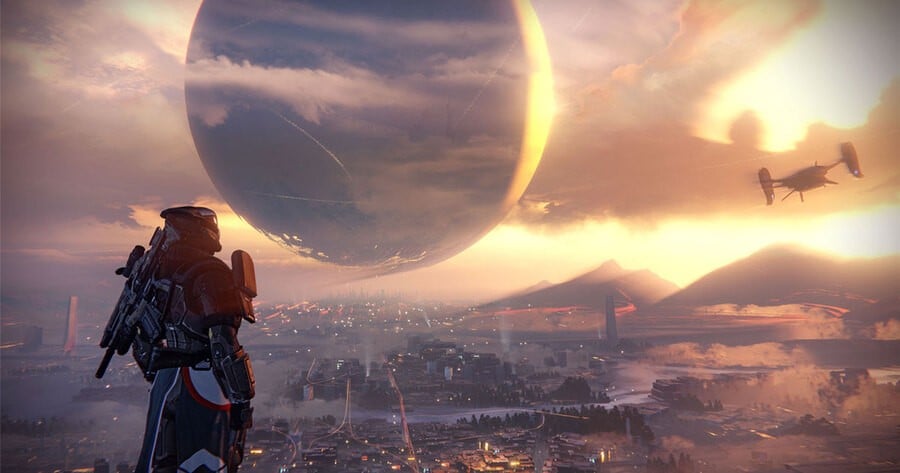 Activision has decided to offer a sweet deal for those who purchase Destiny on Xbox 360 via digital means this week. It'll be attractive to those who are thinking about upgrading to an Xbox One, but who haven't done so just yet.
If you buy Destiny on Xbox 360 via the Xbox Games Store before January 15th, 2015, you'll be entitled to a free upgrade to the Xbox One version of Destiny. This could be interesting if you have both consoles, too, and fancy owning it on both. The reason is that when you claim your free version, the old one will continue to work. Of course, it'll be tied to your Xbox Live account so it can't be transferred anywhere, but hey...it might be useful if you're sharing your Xbox Live account with another family member, for example. Your progress in the game will transfer between the two versions though so if you're thinking of doing this, you'd best check that the game supports multiple save slots (we'd love to tell you if it does, but we aren't in possession of a copy of the game as yet. Boo!)
This deal will also be available for PlayStation owners who will get an upgrade to the PS4 version if they buy the PS3 edition. You can't get an Xbox One copy if you bought it on PS3, or a PS4 copy if you bought it on 360 though, for obvious reasons. Your season pass will transfer over, too, so if you buy the Limited or Ghost edition (both which contain the season pass), you'll be able to download all DLC on the newer console as it is released. That goes for buying the season pass on its own, too.
To upgrade, you'll just need to visit the game page in the Xbox Games Store. Note that this offer is valid ONLY if you buy the game digitally. If you pick it up on disc, then you aren't eligible for an upgrade.