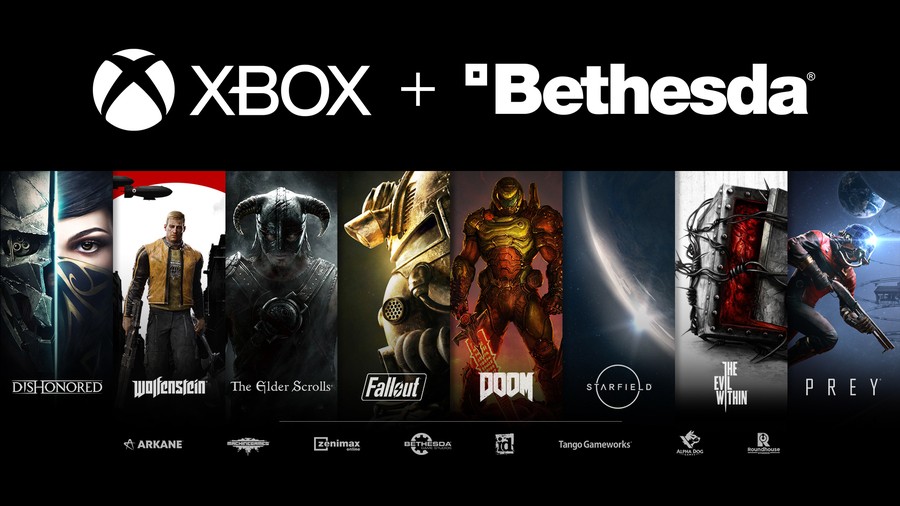 Back in September, Microsoft dropped the absolute bombshell on us that Bethesda's parent company, ZeniMax Media, would be acquired by Xbox Game Studios in early 2021 for a whopping $7.5 billion.
As part of that deal, Microsoft announced plans to bring Bethesda's "iconic franchises" to Xbox Game Pass, and while some of them have already arrived since, there are (hopefully) plenty to come as well. Below, we've gathered a list of every realistic addition under the Bethesda banner to potentially look forward to in 2021.
Bethesda Games Already Included With Xbox Game Pass
Bethesda Games Expected To Join Xbox Game Pass In 2021
Of course, there are no guarantees we'll get all of these games, and Microsoft might even seek to bring some surprises into the mix via Game Pass for PC and backwards compatibility, but these seem like the best bets for now.
They're just the tip of the iceberg though, as most future Bethesda games are expected to be joining Xbox Game Pass on day one as well, including Starfield, The Elder Scrolls 6 and the recently announced Indiana Jones game.
Which of these do you most want to see on Xbox Game Pass this year? Tell us in the comments.