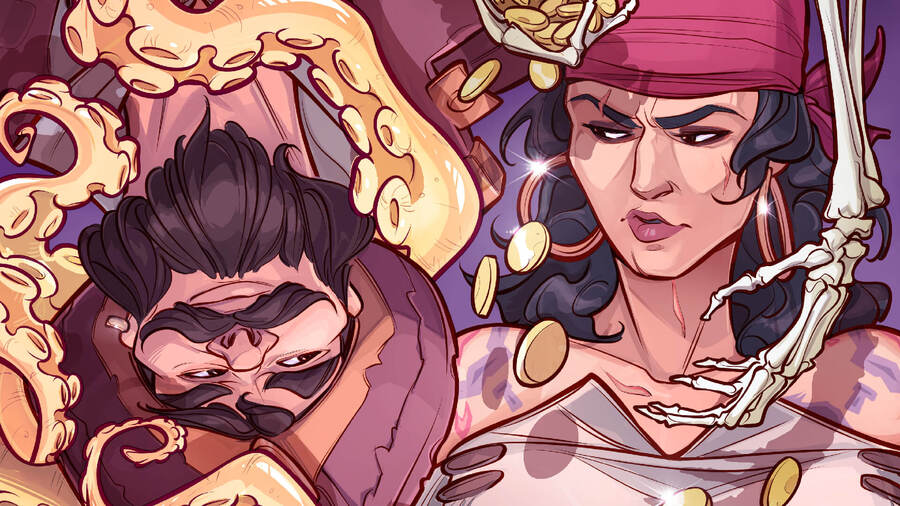 Earlier this month, Rare announced its live service game Sea of Thieves was now "bigger and better than ever" with over 15 million players to date after 1,000 days. It's not necessarily smooth sailing keeping a game like this afloat though, and that's why the team at Rare is continually hiring new people.
The latest recruitment appears to be Mat Roff - a talented illustrator and designer based in the UK, who will be joining the legendary developer as a Senior Graphic Designer in January 2021.
Roff comes from a freelancing background but will obviously be closing the doors on that in the foreseeable future. Since becoming an illustrator in 2012, he has worked with some of the "world's best known brands" including PlayStation and Sega - so he brings plenty of experience aboard.
Sea of Thieves will kick off the new year with some significant changes that will see a shift from monthly updates to seasons - complete with battle passes. A new seasonal progression system has also been announced. Will you be sailing the seas yourself in 2021? What would you like to see from this game moving forward? Tell us below.