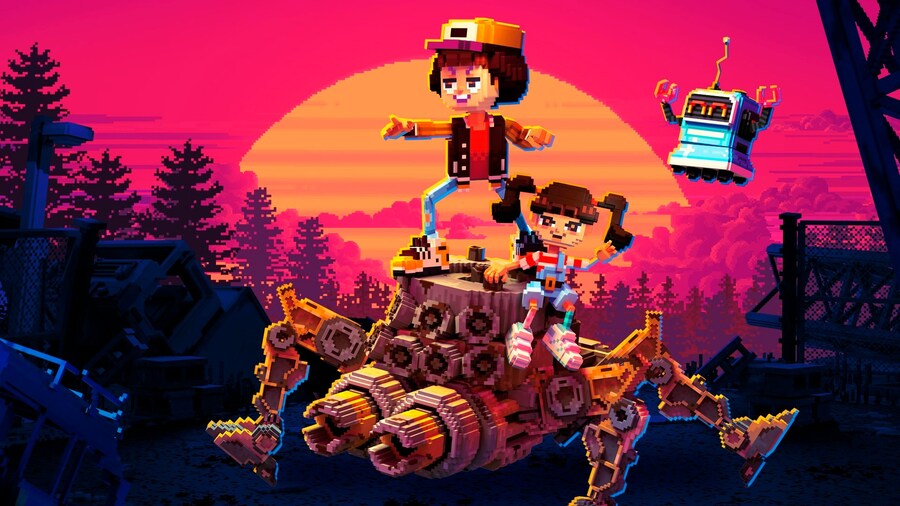 The Game Awards 2020 has arrived, and as part of the celebrations, Xbox has provided four free playable demos as part of a Game Awards Demo Fest on Xbox One and Xbox Series X|S.
All four are available to download right now on the Xbox Dashboard on console under the 'The Game Awards Demo Fest' section, or you can access them via the links below.
---
Echo Generation (Cococucumber) – Coming to Xbox Series X|S and Xbox One in 2021
Echo Generation follows a gang of kids through otherworldly adventures as they investigate mysterious and supernatural events in their hometown that will change the course of their lives forever.
Song of Iron (Escape) – Coming to Xbox Series X|S and Xbox One in 2021
A moody and provoking action adventure where you dive into a dark Nordic world full of mystery and danger. Your journey will take you far across the land of myths toward the home of the gods. Fight your way through man, monster, and nature itself to reach the end.
Genesis Noir (Feral Cat Den/Fellow Traveller) – Coming to Xbox Series X|S and Xbox One in 2021
A noir adventure spanning time and space. When a love triangle between cosmic beings becomes a bitter confrontation, you'll witness a gunshot fired by a jealous god, The Big Bang. Jump into the expanding universe and search for a way to destroy creation and save your love.
Raji: An Ancient Epic – Available Now on Xbox Series X|S and Xbox One
An action-adventure game set in ancient India. Play as a young girl named Raji who has been chosen by the gods to stand against the demonic invasion of the human realm. Her destiny? To rescue her younger brother and face the demon lord Mahabalasura.
---
In case you missed it, Xbox is also running a Game Awards 2020 sale featuring discounts on over 100 great games, including offers on Xbox Series X|S titles, complete with a few bargains on some Xbox One classics.
Have you tried any of these demos? Give us your thoughts on them below.
[source news.xbox.com]