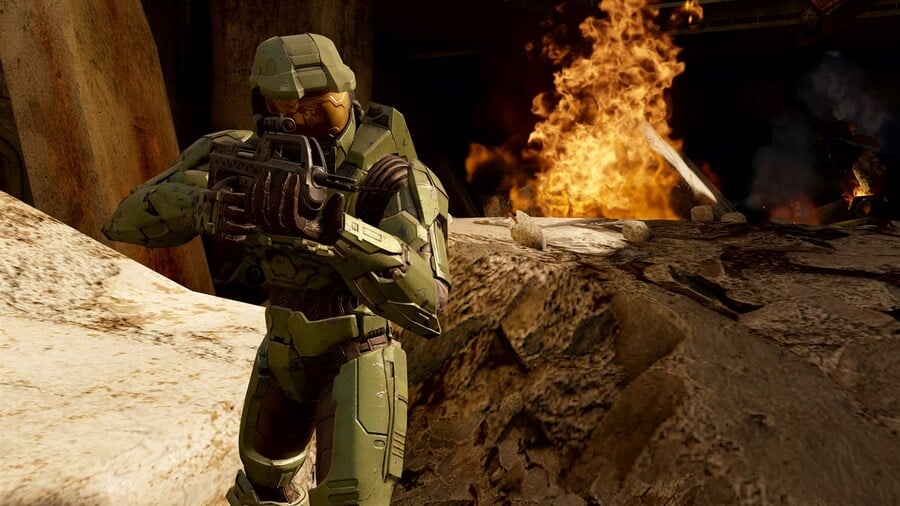 343 Industries has published its final development blog of 2020 on Halo: The Master Chief Collection, highlighting that it's "just getting started" with its plans for the game as it moves into next year.
We don't know everything about what 343 is planning for the MCC in 2021 just yet (it says there's a "ton more" to share), but the team has teased that at least 5 more Seasons and Forge items are on the way, along with Mod support - again, 343 says it'll share more details on Mods and how they'll work next year.
Here's a brief overview of some of the features in the works for the MCC:
---
Actively In Development
View Model Adjustment for all games: On track for early 2021
Steam Account Linking: On track for early 2021
In Game FPS Cap/Adjustments: More options coming in 2021
PC File Share: On track for early 2021
Additional Video Settings/Options: More options coming in 2021
Custom Game Browser: On track for early 2021
Double Key Binds for all games: On track for early 2021
Per Game Audio Options: This should be in flights in early 2021
Bringing PC Features to Console (Like FOV Sliders): We will communicate more on this next year, no hard timeline for when these features could be making their way to console
In Design Iteration
Additional Mod Support  
Additional Accessibility Support
HDR Support on PC
New Season Content (ADDED)
New Forge Items (ADDED)
All the super-secret features I'm not ready to talk about just yet (ADDED)
In Backlog, Pending Further Discussions
---
In addition to these, Halo: The Master Chief Collection is also getting a December 2020 update today that clocks in at just over 20GB on Xbox consoles, featuring "groundwork for the next season coming in 2021, along with the usual collection of bug fixes, and general housekeeping items."
You can check out the full patch notes for the December 2020 update over at the Halo Waypoint website.
Which of these new features are you most excited for? Let us know in the comments below.
[source support.halowaypoint.com]