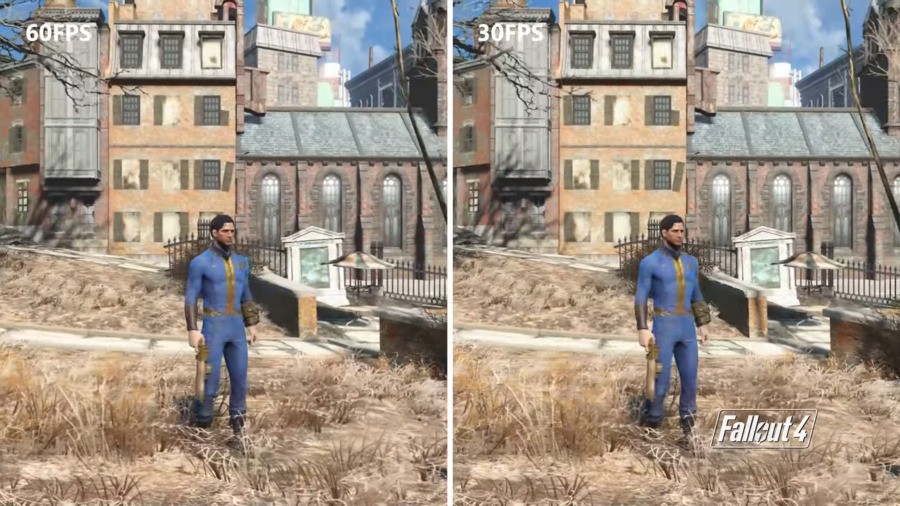 We've been hearing throughout the year that Microsoft has been working on "new classes of innovations including the ability to double the frame rate of a select set of titles", including from 30FPS to 60FPS and even 60FPS to 120FPS.
This is specifically for backwards compatible games, and while Microsoft hasn't talked too much about this feature in recent months, Xbox Series X|S director of project management Jason Ronald has confirmed the team is working on it, with more supported titles to announce post-launch.
The first (and so far only) game to be announced as utilising these innovations is Fallout 4, which is getting a 30FPS to 60FPS upgrade, although this doesn't appear to have been applied to the game as of yet.
Here's what Peggy Lo, compatibility program lead at Xbox has to say about the feature at the time:
"While not applicable for many titles due to the game's original physics or animations, these new techniques the team has developed can push game engines to render more quickly for a buttery smooth experience beyond what the original game might have delivered due to the capabilities of the hardware. Fallout 4 framerate is effectively doubled from 30fps to 60fps on Xbox Series S, delivering a new way to preserve and enjoy this legendary title."
Which games are you hoping to see get a framerate boost for Xbox Series X|S? Let us know below.