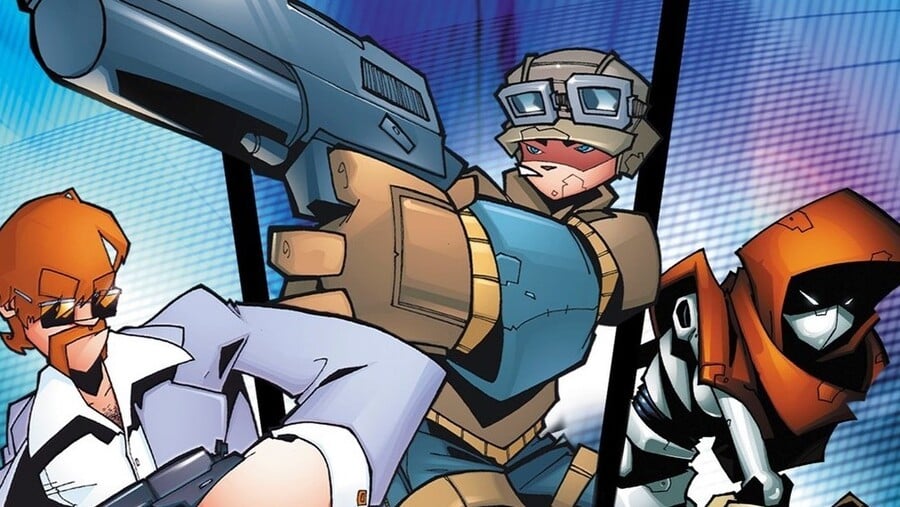 Update (Mon 16th Nov, 2020 12:00 GMT): A spokesperson for THQ Nordic has contacted VGC to claim that the TimeSplitters 2 Remake tease in SpellForce 3: Fallen God was just intended as "pure fun".
"The intention behind those easter eggs was pure fun. When Koch Media and Deep Silver are ready to talk about TimeSplitters, they will make sure to get heard."
---
Original (Mon 16th Nov, 2020 11:45 GMT): Not to get your hopes up or anything, but it looks very much like publisher THQ Nordic is teasing a remake of the beloved shooter TimeSplitters 2, 18 years since it first released on the original Xbox.
This was spotted by a Reddit user called Ferdelances245 (and also reported by Video Games Chronicle), noting that an in-game item in the recent PC release SpellForce 3: Fallen God is actually called "TimeSplitters 2 Remake".
There are reportedly items for multiple THQ Nordic games in SpellForce 3, including Biomutant, Gothic Remake and SpongeBob SquarePants: Battle for Bikini Bottom. And according to the description for the "TimeSplitters 2 Remake" item as shown in the video above, it's described as the following (translated from French):
"It's finally coming! The iconic shooter, which has stood the test of time to join the era of modern games."
THQ Nordic has yet to comment on this at the time of writing, and there's every chance it could just be an elaborate hoax, but we're certainly hoping this remake is the real deal. We'd love to see TimeSplitters 2 return to Xbox!
Is this remake something you'd be interested in? Let us know in the comments below.
[source videogameschronicle.com]