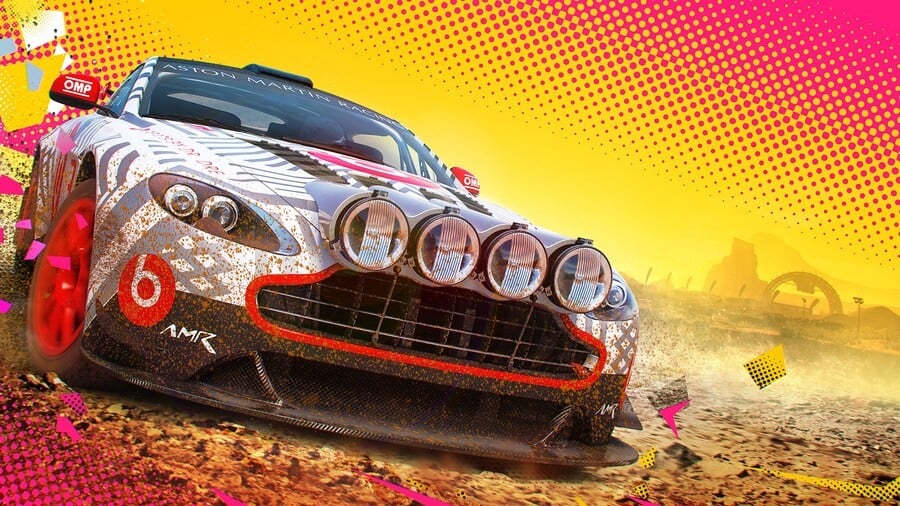 The first current-gen (Xbox One & PS4) reviews for this week's release of Dirt 5 have gone live today, and it looks like the arcade racer is going down pretty well! Let's see what some reviewers are saying about the game so far...
"Dirt 5 is an excellent rally racer offering plenty of race modes and car classes to choose from. The Career mode is engaging, and the presentation is gorgeous."
"Dirt 5 doesn't come screaming around the corner as a definitive next-gen spectacle, but it's still pure racing junk food with a confident swagger that I'm happy to gorge on any day of the week."
"DIRT 5 sees the franchise drift back to an arcadey experience, and it's a great success. Despite some technical issues here and there, this is a rock solid off-road racing game from top to bottom."
"Overall, DIRT 5 is an absolute blast. Aesthetically pleasing and with extremely fun gameplay, the title is only held back by its odd frustrating moment and a campaign that feels a little on the brief side."
"Dirt 5 isn't at all the game I thought it would be. Far from a clinical rally sim, what it is is a simple, fun off-road racer that has a big personality."
"A new studio in charge sees Dirt retain some of its old swagger in a fun, frequently beautiful but occasionally hollow arcade racer."
Dirt 5 currently has a Metacritic rating of 83 based based on 11 reviews for Xbox One, and 82 based on 12 reviews for PS4. Don't forget that the game is also coming to Xbox Series X and Xbox Series S on November 10th, and will be available as a free upgrade via Smart Delivery if you buy it on Xbox One.
Are you picking up Dirt 5 this week? Let us know in the comments.