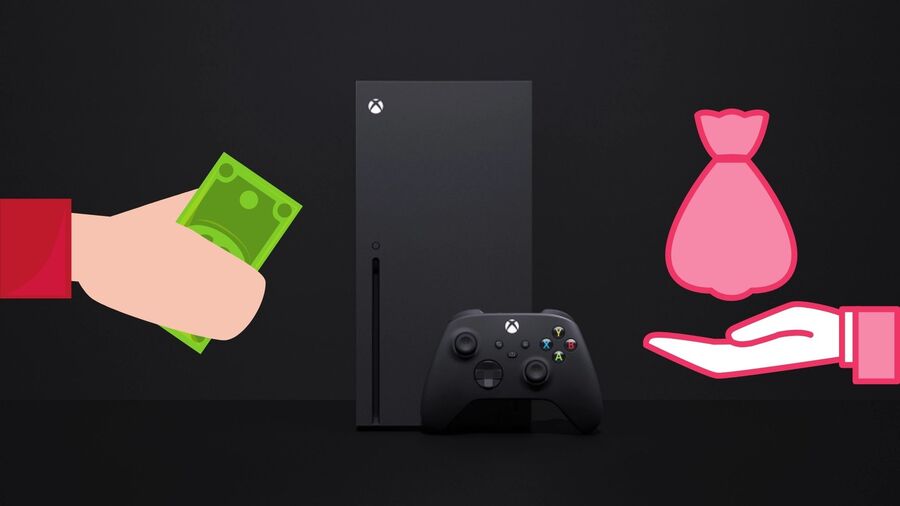 Update (Mon 30th Nov, 2020 17:00 GMT): UK retailer Very has since cancelled these 1000 orders from scalper group CrepChiefNotify according to Sky News, following what it referred to as "a technical error":
"As a result of a technical error, some people were able to place orders for PS5 and Xbox Series X consoles for a short time on Sunday, however, these items are not on sale and affected customers have received notice that the orders have been cancelled. We apologise for the confusion caused."
Sky News reports that legitimate customers have also been affected and as a result, their orders have also been cancelled.
---
Original story (Mon 30th Nov, 2020 14:30 GMT): A UK scalper group known as CrepChiefNotify has reportedly gathered over 1000 Xbox Series X consoles to resell, telling those you haven't managed to secure one: "You snooze you lose."
The report comes via Video Games Chronicle (VGC), which detailed that the scalper organisation has managed to secure many through bot software, which scours the internet and purchases the consoles as soon as they become available.
Speaking to VGC, one member reportedly told the publication that the stock was obtained through the site Very, after making a statement on its Facebook page that the group had located more stock:
"We just notified our members of a Xbox Series X restock on a very well known online retailer. They have now managed to secure over 1000+ today and there's still many hours left. You snooze you lose."
As reported by our sister site Push Square, the group also managed to secure over 3500 PS5s early last week, with the Xbox Series X now being added to the equation.
In another Facebook post, the group also attempted to defend its action, citing reasons such as being "furloughed" and the reselling is enabling them to put food on the table:
"Lots of our community have been furloughed, made redundant, or at some form of disadvantage due the pandemic. These people have managed to cover their bills, put food on the table and supply Christmas presents to their children. It may be unfortunate that a child wont wake up to a PS5 this Christmas, but another child may have woken up to nothing. We have no regrets."
Scalping has been one of the biggest issues since the Xbox Series X|S launch, with many appearing on sites such as eBay at an excess of $2,000. Hopefully in the coming weeks as more stock becomes available the scalping ceases to be.
What do you think about the scalping issue? Let us know in the comments below.
[source videogameschronicle.com]