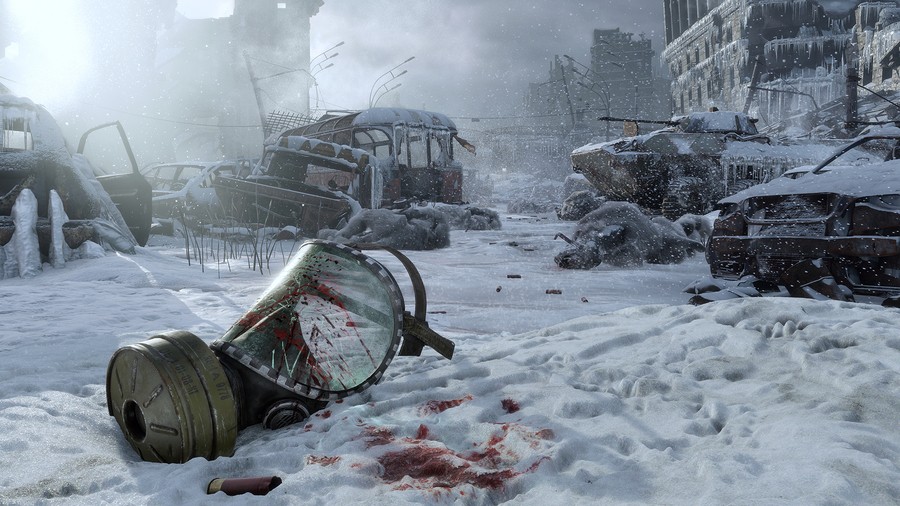 4A Games has dropped a lengthy blog post about the future of the Metro universe to celebrate the series' 10th anniversary, including an Xbox Series X|S patch for Metro Exodus and the possibility of a multiplayer game set within the universe.
Within the post, the developer acknowledged that it is working on the next instalment within the Metro universe and is "committed to delivering a great story driven single player experience". However, its plans also consist of exploring "a multiplayer experience in the Metro universe" with developer Saber:
As a small studio we have never been able to do justice to these ambitions, and our ideas have never made it beyond the prototype phase. But with Saber's experience in online gaming, we are now actively exploring multiplayer concepts that will offer a new way to experience the world of Metro.

We know some of our fans have concerns whenever they hear multiplayer mentioned, so we wanted to tackle this topic head on and talk about some of goals and principles behind this early exploration -
Let's start by saying, we hear your concerns. We're not looking at multiplayer as a box-ticking exercise, or to jump on some trend or bandwagon. As creators, we want to explore a multiplayer experience that makes complete sense in the Metro universe."
The company also reiterated that the multiplayer project is "not to the detriment of our single-player ambition" and that "none of the thoughts above mean that the next Metro game will be multiplayer only; or that the next game will have single and multi-player in the same package".
Additionally, the team is also working on bringing Metro Exodus to the Xbox Series X|S via a free upgrade in 2021, however no specific date has been mentioned. Although, it has been confirmed that players can expect upgrades including "faster frame rate, increased resolution, reduced loading times, and stunning Ray Tracing features made possible by the new hardware."
"The new consoles are amazing, and will allow us to deliver visual enhancements and performance only possible on state of the art PC hardware and RTX enabled cards - until now."
Excited for the future of the Metro universe? Let us know in the comments below.
[source metrothegame.com]