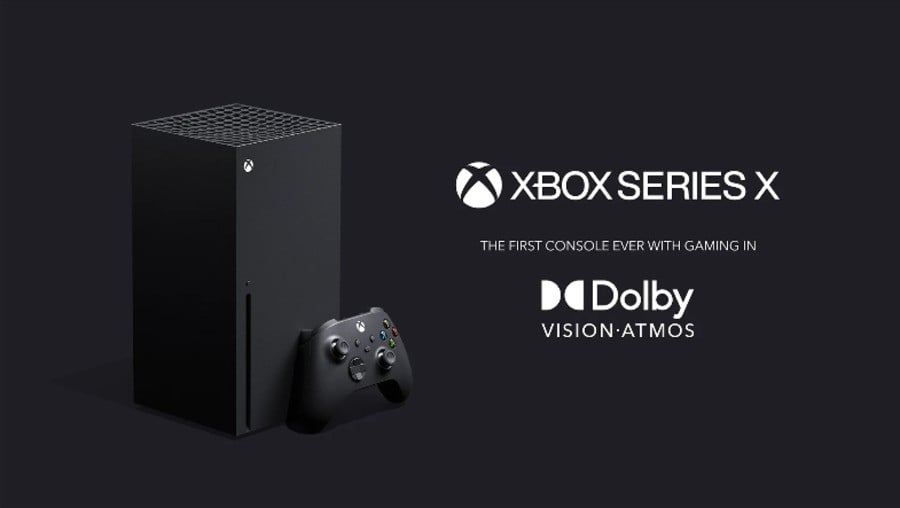 When the next-generation Xbox launches this November, it'll be the first-ever console with Dolby Vision and Atmos.
GM of Xbox Games Marketing Aaron Greenberg followed this up by noting how both the Xbox Series X and Xbox Series S would also be the "only" next-gen consoles to support this technology. Atmos will be available on launch, and Vision is coming soon.
Here's a brief description of how this tech will enhance your gaming experience. You can read more about the finer details over on the Dolby game page.
When you play in Dolby Vision, you unlock the most realistic and lifelike visuals the game has to offer, with brightness, contrast, color, and depth that goes beyond even traditional HDR games. Experience the world the way it was meant to be seen.

40x Brighter Highlights, 10x Deeper Black Levels, Up to 12-bit Color Depth
A leap beyond surround sound, Dolby Atmos puts you in the middle of the action by precisely placing each sound all around you in three-dimensional space, so you can quickly pinpoint its location in the game — before it's too late.
Activate Dolby Atmos for any headphones or unleash room-filling sound with a Dolby Atmos enabled TV, soundbar, or home theater.
Is this yet another reason why you'll be picking up an Xbox Series X/S on release? Leave a comment down below.
[source dolby.com]